India is a vast country with different climatic zones. On top of that, most areas in India have a large difference in temperature and amount of precipitation depending on the season. It becomes essential to sow crops depending on the season to acquire maximum produce. Rabi and Kharif crops are the two major seasonal crops in India. In a nutshell, Rabi crops are winter crops and Kharif are monsoon crops.
Rabi and Kharif crops
Rabi crops
These crops are sown in winter, generally during mid-November, but the timings can change depending on the region. The harvesting is done in April or May. Rabi crops require less water than Kharif crops. There is a high risk of crop failure if unusually high rain occurs during winter. Some of the common rabi crops are wheat, mustard, barley, etc.
Kharif crops
Kharif crops are sown during the monsoon season. These crops require more water than rabi crops. Some of the common Kharif crops are rice, corn (maize), cotton, etc. The harvesting of these crops is done from September to November.
---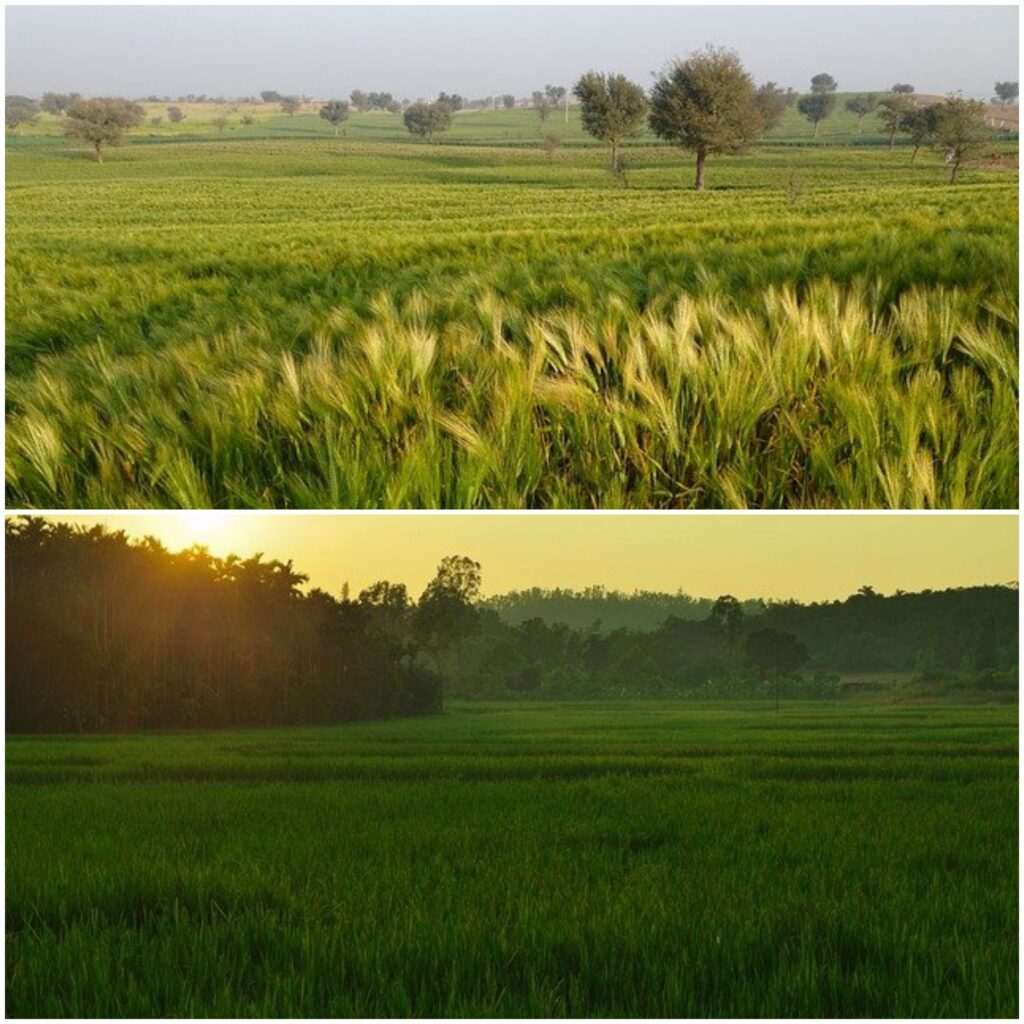 Apart from Rabi and Kharif crops, Zaid is the third seasonal crop that is grown in the summer season from March to June. Watermelon, cucumber, and pumpkin are some common Zaid crops.
---
Some major seasonal crops in India
Wheat
Wheat, the main cereal crop in North India is a rabi crop. Its seed can germinate in the temperature range of 3.5 ℃ to 35 ℃, though the ideal range is 15 ℃ to 25 ℃. Uttar Pradesh, Madhya Pradesh, Punjab, and Haryana are the main wheat-producing states in India. The southern and northeastern states do not produce much wheat.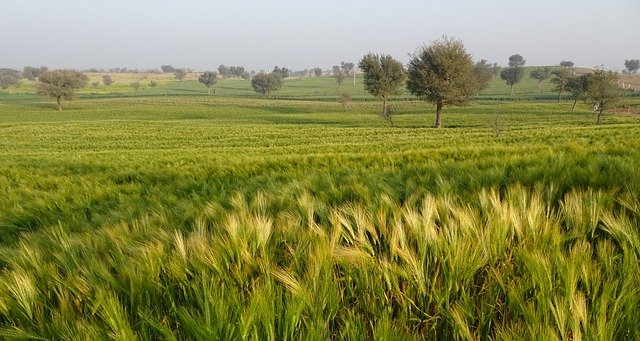 Rice
Rice is a major crop almost in the entire world. Its seeds are best suited to grow in hot and humid climates in temperatures ranging from 21 ℃ to 37 ℃. It is a Kharif crop in India. West Bengal, Uttar Pradesh, Punjab, Andhra Pradesh, and Odisha are the largest rice-producing states of India.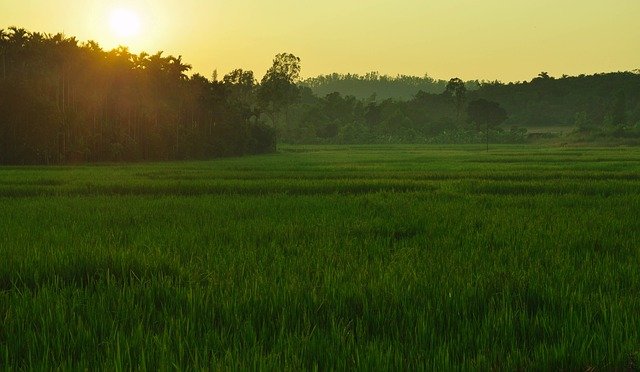 Maize
Maize is the third most important food crop in India. It is a Kharif crop. Karnataka, Andhra Pradesh, and Maharashtra are the largest producers of maize.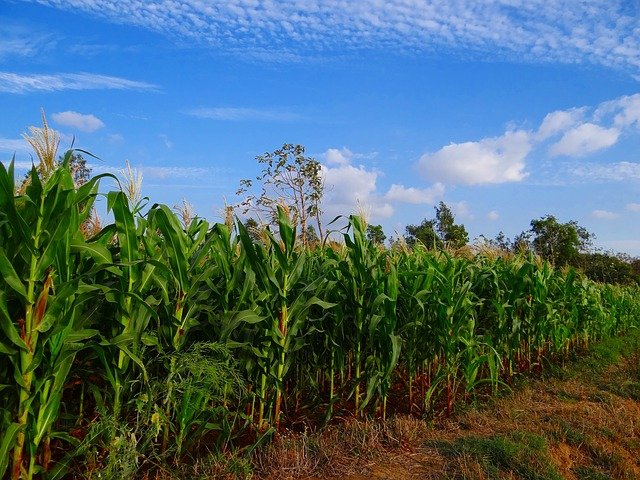 Mustard
Mustard is a major oilseed crop in India. It is a rabi crop that grows in temperature range of 20 ℃ to 30 ℃. Rajasthan, Haryana, Uttar Pradesh, and Madhya Pradesh are the major producers of mustard in India.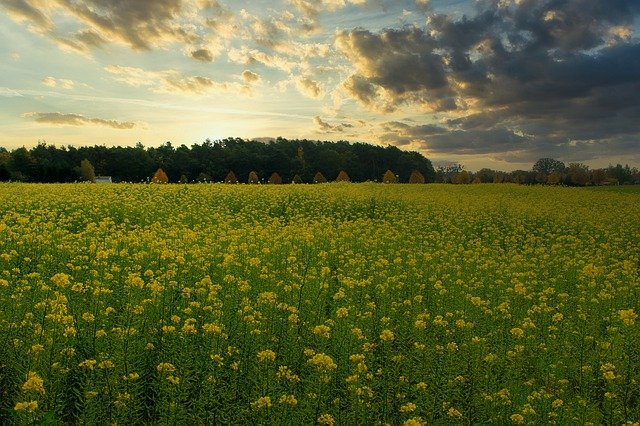 ---
Some interesting facts
Both Rabi and Kharif are Arabic words. Rabi means spring and Kharif mean autumn in Arabic.
India is the second-largest producer of rice in the world after China.
India is the largest producer of sugarcane in the world followed by Brazil (2022 data).
Some studies suggest that the cultivation of rice first started in South India.
---
Quick question
What is the national tree of India?
---
Read more
---
Answer to quick question
The banyan tree is the national tree of India.