The biking and travel culture has grown rapidly in India over the last few years. Internet, better connectivity, improved infrastructure, etc., are responsible for this growth. There are many exhilarating destinations for bikers in India, but the one that stands out is Ladakh. Adventurous roads, water crossings, breathtaking sceneries make Ladakh a pilgrimage for bikers. If you are planning a bike trip to Ladakh, there are some things you can do that will give you extra satisfaction and peace of mind.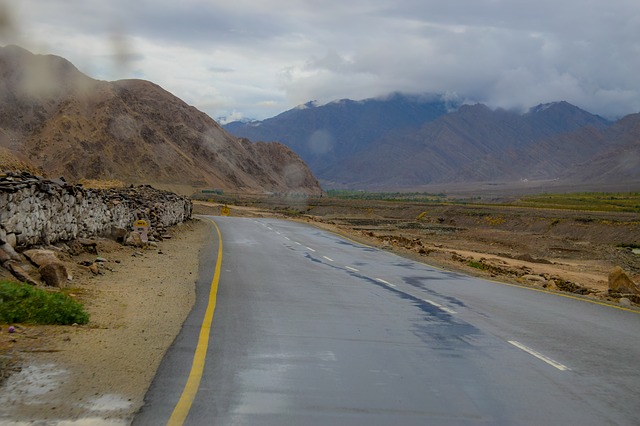 Tip: Always plan your journey and make sure that your bike is in good condition. You don't want to be trapped in the middle of nowhere.
Buy local handicrafts
You will find many people selling handicrafts and artworks in towns and villages in Ladakh. For most of them, money they get from selling the handicrafts is the sole income. Buying the handicrafts will be a great help for them. Also you will get your souvenir.
Carry candies and chocolates for village kids
During your bike trip to Ladakh you will pass through many small villages. Carry candies and chocolates for the kids in those villages. The smiling faces of kids will make you feel your trip is worth it.
Meditate
If you are a regular meditator then i'm sure meditations will be on your to-do list for ladakh. Even if you don't meditate, try it. It will be an experience that may change your life for good.
Try homestays
Try staying in homestays instead of hotels. Staying in such places gives you an idea of how daily life goes by for the locals. Also you will get to eat the authentic local food which you may not find in restaurants.
Monasteries are a must visit
There are many monasteries in the Ladakh region. Do give them a visit. The vibes that you get when you visit these monasteries are so peaceful that sometimes you don't want to leave.
Bonus tip: Always plan your trip keeping in mind the Acute Mountain Sickness(AMS). AMS is something that can spoil your entire trip. Don't gain elevation at a fast rate.