The United Kingdom comprises of England, Scotland, Wales, and Northern Ireland. The following is a comparison between England and Scotland. Let's read.
England and Scotland – country comparison
Which country is larger in area, England or Scotland?
England is more than 1.5 times the size of Scotland.
Area of England – around 130,280 square kilometers
Area of Scotland – around 77,910 square kilometers
Which country is more populous, England or Scotland?
England is among the most populated European countries. The population of Scotland is on the lower side. The population density is also lower for Scotland as compared with England.
Population of England – over 56 million (2022)
Population of Scotland – about 5.5 million (2022)
Capital city
England – London
Scotland – Edinburgh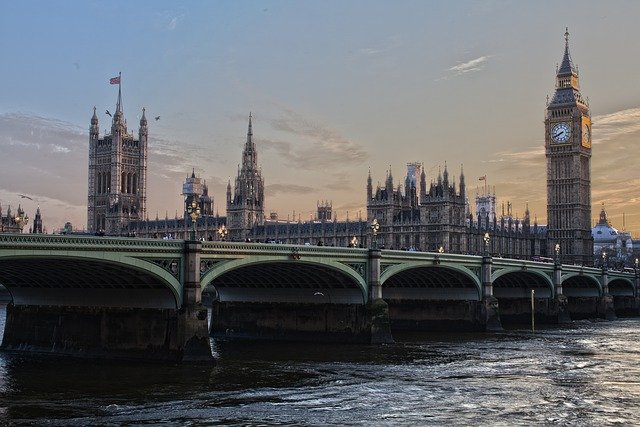 Largest city
England – London
Scotland – Glasgow
Fun fact: London is one of the largest cities in the world. It is the third largest city in Europe after Istanbul and Moscow.
Top 3 largest cities by population
England
London
Birmingham
Manchester
Scotland
Glasgow
Edinburgh
Aberdeen
Highest mountain peak
England – Scafell Pike (978 m/3,209 ft)
Scotland – Ben Nevis (1,345 m/4,413 ft)
Fun fact: Ben Nevis is the highest mountain peak in the entire United Kingdom.
(Also read: Learn the difference – Great Britain vs UK vs Britain vs England)
Major Rivers
England – River Thames, River Trent, River Great Ouse, River Nene, River Wye, etc
Scotland – River Tay, River Clyde, River Spey, River Tweed, etc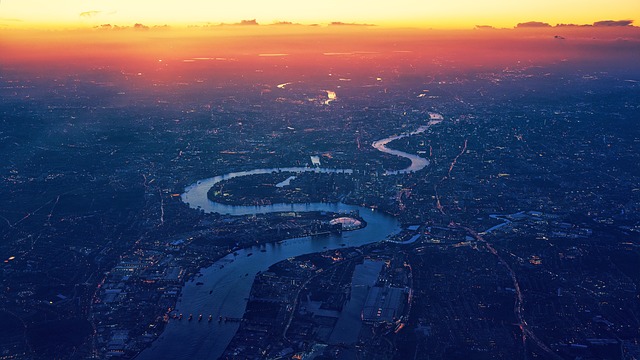 Population density
England – over 430 people per square kilometer (very high)
Scotland – around 70 people per square kilometer (on the lower side)
GDP
England's GDP is much higher than Scotland's GDP. This is not a surprise as England is a larger country with many economic zones.
Popular sports
Football, Rugby, Cricket, Tennis, and hockey are the most popular sports in England.
Football, Rugby, golf, and Tennis are the most popular sports in Scotland.
Most spoken language
England – English
Scotland – English
Largest natural lake
England – Windermere lake
Scotland – Loch Lomond
National Parks
There are 10 National Parks in England. The largest one is the Lake District National Park.
Scotland has 2 National Parks, Loch Lomond and The Trossachs National Park and Cairngorms National Park.
Border length
The England-Scotland border also known as the Anglo-Scottish border is 96 miles (154 km) long.
Flag

England and Scotland map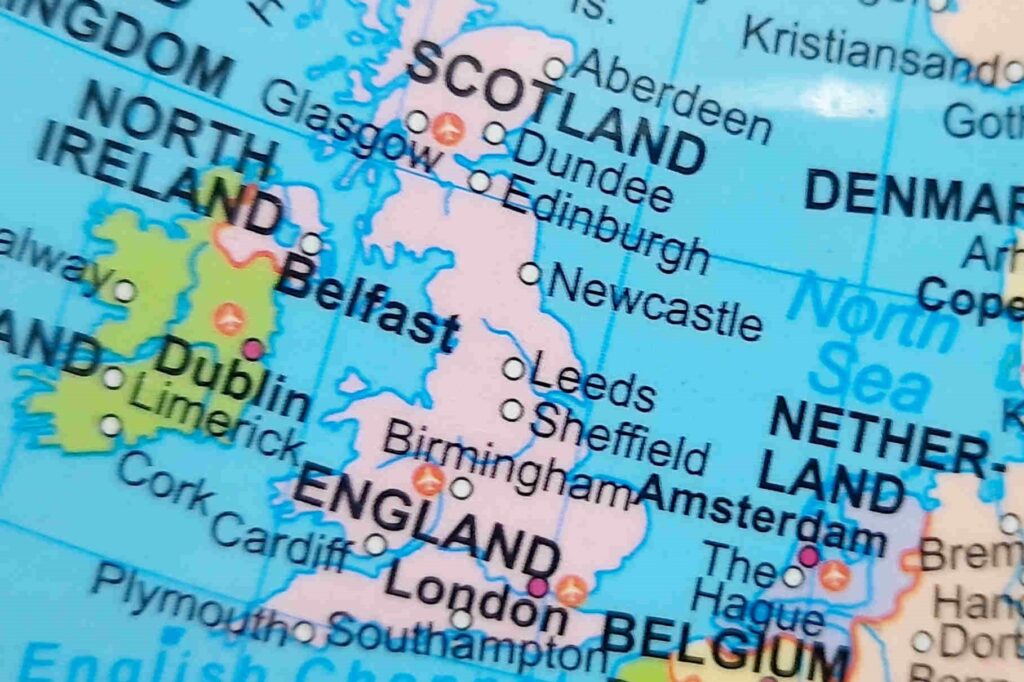 England and Scotland comparison table
| | | |
| --- | --- | --- |
| | England | Scotland |
| Area | around 130,280 square kilometers | around 77,910 square kilometers |
| Population | over 56 million (2022) | about 5.5 million (2022) |
| National Animal | Barbary Lion | Unicorn |
| National Tree | The English Oak | Scots Pine |
| National Flower | Rose | Thistle |
| Most popular sport | Football | Football |
| Most spoken language | English | English |
| Capital city | London | Edinburgh |
| Largest city | London | Glasgow |