India and the United States of America are two large countries both in terms of area and population. The following is a comparison between these two countries. Let's read.
India and USA – country comparison
Which country is larger in area, India or USA?
The United States of America is the third largest country in terms of area. India is smaller than the United States. It is the seventh-largest country.
Area of India – around 3.3 million square kilometers
Area of USA – around 9.8 million square kilometers
---
ADVERTISEMENT
---
Which country has a larger population, India or USA?
India's population is more than four times the population of the USA.
Population of India – close to 1.41 billion (2022)
Population of USA – over 333 million (2022)
Highest mountain peak
India – read here
USA – Denali (Mount McKinley) (20,310 ft/6,190 meters)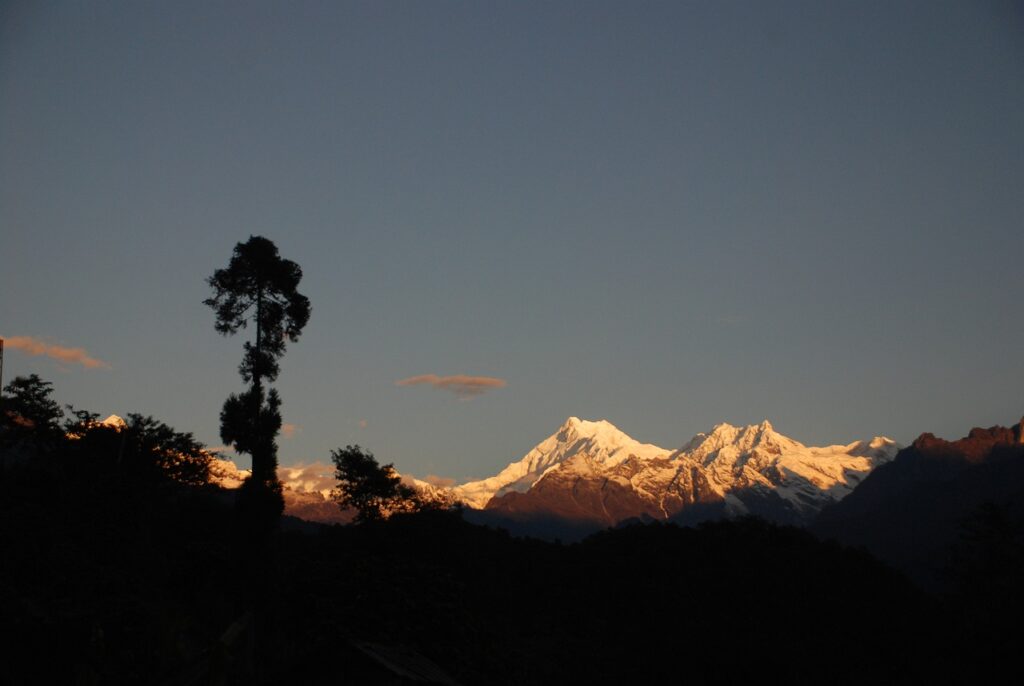 GDP
The USA is the country with the highest GDP in the world. India is quickly growing as an economic power and is set to enter the top 3 list of countries with the highest GDP in a few years.
Capital city
India – New Delhi
USA – Washington, D.C.
Largest city
India – Mumbai
USA – New York City
Population density
India – 420-430 people per square kilometer (2022) (very high)
USA – 33-35 people per square kilometer (2022) (low)
Popular sports
India – Cricket, badminton, hockey, football, and kabaddi are the most popular sports in India.
USA – American football, baseball, and basketball
---
ADVERTISEMENT
---
Major languages
India – Hindi, English, Telugu, Bengali, Tamil, etc
USA – English and Spanish
Flag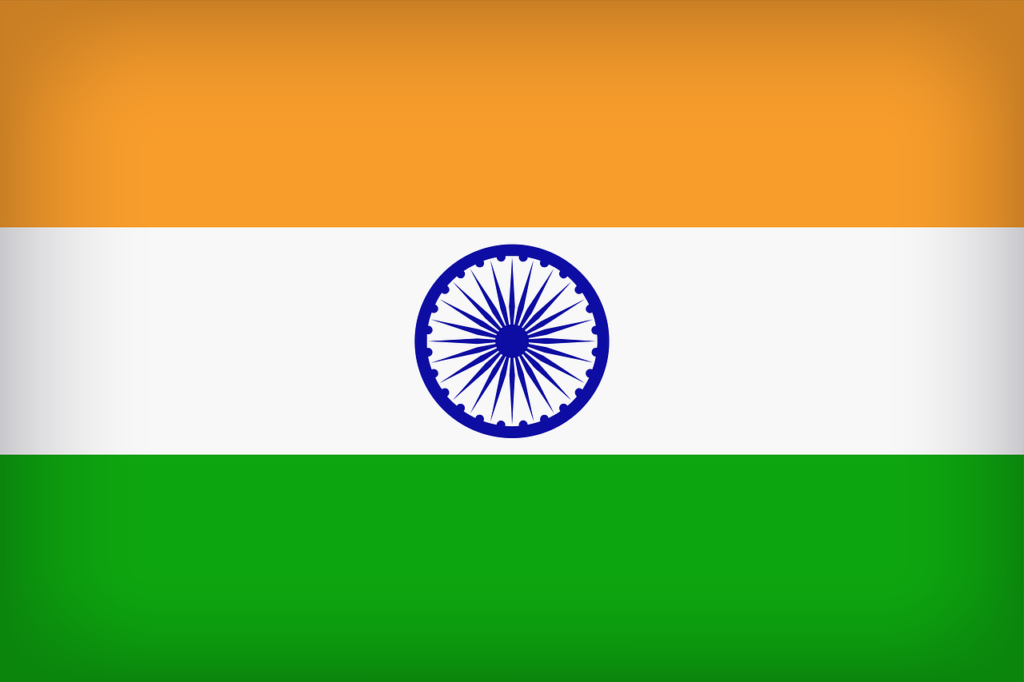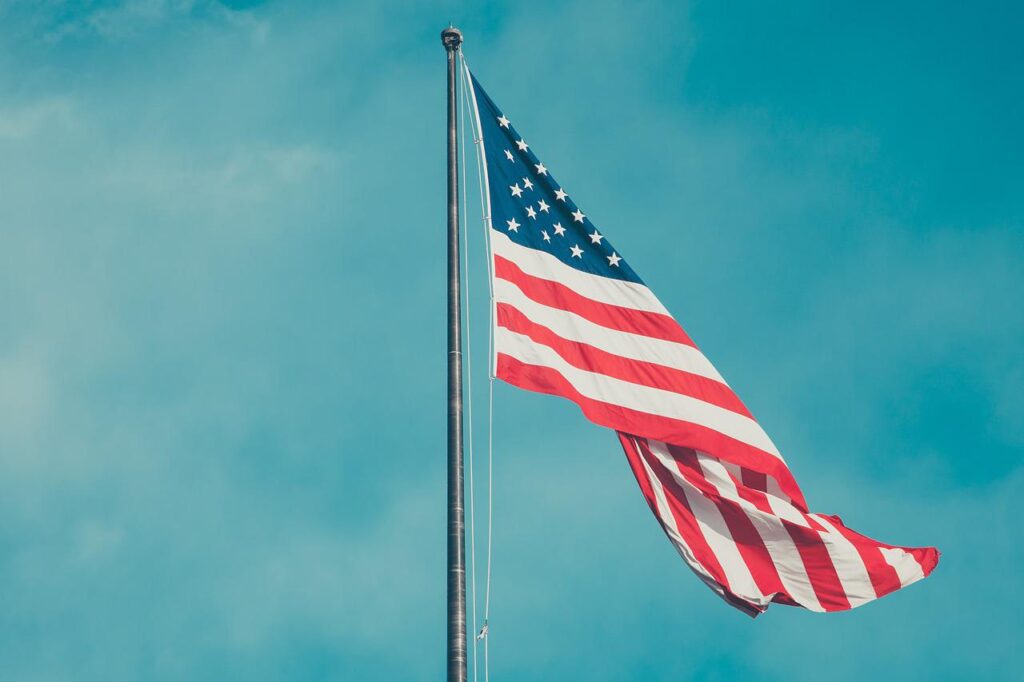 Major international airports
India
Indira Gandhi International Airport, New Delhi
Chhatrapati Shivaji International Airport, Mumbai
Chennai International Airport, Chennai
Kempegowda International Airport, Bangalore
Cochin International Airport, Kochi
USA
Hartsfield–Jackson Atlanta International Airport
Dallas Fort Worth International Airport
Los Angeles International Airport, Los Angeles
Chicago O'Hare International Airport, Chicago
Denver International Airport
Major ports
India
Kolkata port
Visakhapatnam Port
Cochin Port
Mundra Port
Mumbai port
USA
Port of Los Angeles
Port of Long Beach
Port of New Jersey and New York
International land borders
India – read here
USA – USA-Mexico land border, USA-Canada land border
Largest natural lake by area
India – Vembanad Lake
USA – Lake Superior (shared with Canada), Lake Michigan (entirely within the United States)
Largest island
India – North Andaman (1,408 square kilometers)
USA – Hawaii island (10,430 sq km)
In which country the life expectancy is higher, India or USA?
The life expectancy at birth in the USA (77.2) is higher than the life expectancy in India (67.2).
Major mountain ranges
India – Himalayas, Western Ghats, Satpura range, Eastern Ghats, Purvanchal Range, Aravalli Range, etc
USA – Rocky Mountains, Sierra Nevada, Appalachian Mountains, Alaska Range, Cascade Range, etc
Major Rivers
India – Ganga (Ganges), Yamuna, Teesta, Brahmaputra, Narmada, Kaveri, Indus, etc
USA – Mississippi River, Missouri River, Rio Grande, Colorado River, Ohio River, etc
States and provinces
India currently has 28 states and 8 Union territories.
The US has 50 states and a federal district Washington, D.C.
India and USA comparison table
| | | |
| --- | --- | --- |
| | India | USA |
| Area | around 3.3 million square kilometers | around 9.8 million square kilometers |
| Population | close to 1.41 billion (2022) | over 333 million (2022) |
| Currency | Indian Rupee | United States Dollar |
| Capital city | New Delhi | Washington, D.C. |
| Largest city | Mumbai | New York City |
| Most popular sport | Cricket | American football |
| Most spoken language | Hindi | English |
| National Animal | Tiger | American bison (national mammal) |
| National bird | Indian peafowl | Bald Eagle |
| National tree | Indian banyan tree | The Oak |
| Largest island | North Andaman | Hawaii Island |
| Largest state | Rajasthan | Alaska |
| Most populous state | Uttar Pradesh | California |
| Busiest Airport | Indira Gandhi International Airport, New Delhi | Hartsfield–Jackson Atlanta International Airport |
| Type of government | Federal parliamentary constitutional republic | Federal presidential constitutional republic |