Tehri Dam located in the Tehri Garhwal district of Uttarakhand is the tallest dam in India. It is an Earth and rockfill embankment dam and has a height of about 260.5 m (855 ft). The dam is built at the confluence of the Bhilangna River and the Bhagirathi River.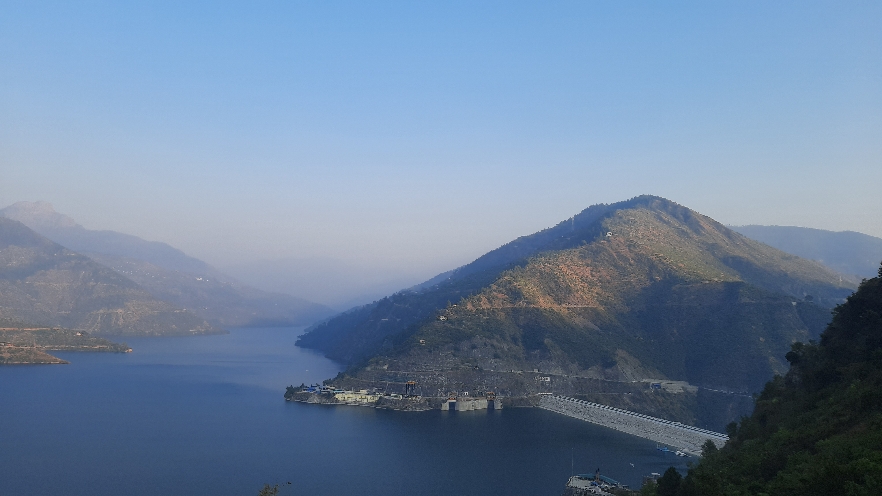 Tehri Dam is a part of the Tehri power complex comprising of Tehri Dam & Hydro Power Project (1000 MW), Tehri Pumped Storage Plant(PSP) (1000MW), and Koteshwar Hydro Power Project (400MW).
The dam is currently operated by NTPC. Tehri PSP is currently being developed by THDC India limited with anticipated completion in early 2024.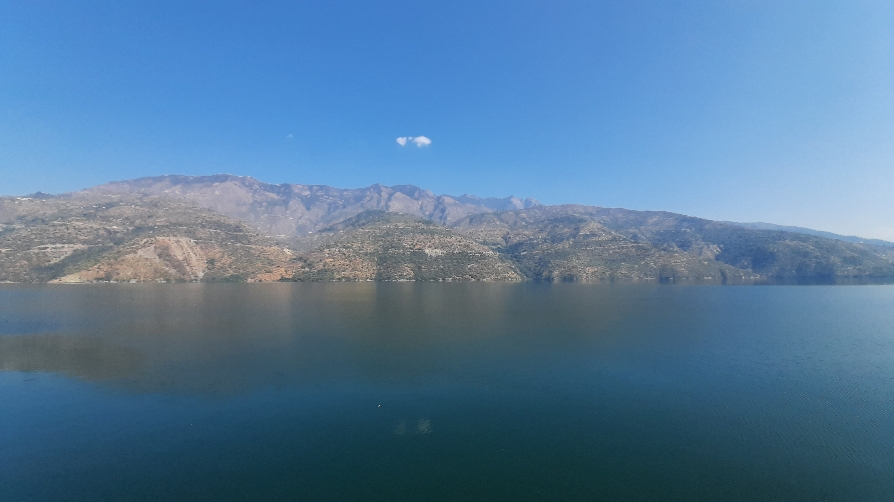 The dam reservoir also provides water for irrigation and drinking to the nearby areas.
The Tehri dam project took decades to complete. Its construction began in 1978 but was halted multiple times due to various social, environmental, and political reasons. More than 1,00,000 people were relocated for the construction of the dam, most of them shifted to New Tehri.
Earthquake concern
In the fragile ecosystem of the Himalayas, any development work needs to be well researched. The area around the Tehri dam has seen many major earthquakes over the years. A 6.8 magnitude earthquake hit Uttarakhand on 20 October 1991 with epicenter in Uttarkashi. Tehri experienced a very strong shaking intensity during the earthquake as per the modified Mercalli intensity scale. Another 6.8 magnitude occurred in Chamoli on 29 March 1999.
It is claimed that the dam can withstand an earthquake of 8.5 magnitude. If the claims are right, the dam can withstand most major earthquakes.
Flow control by the dam
The Himalayas are prone to glacier breaks, avalanches, and cloudbursts which can trigger a flash flood. The dam can be used to control the flow of water adding to its uses. Recently, we have seen an example when the Chamoli glacier break occurred in Feb 2021, the flow from the dam was reduced so that the water level of the Ganga (Ganges) could be controlled in areas downward.
My experience visiting the dam
Tehri Dam is a nice place to visit with friends and family. There are a lot of fun activities to do like boating, water skiing, etc. The government is trying to develop the area as a major tourist destination in Uttarakhand. However, there are still very few hotels around the dam area. Most people visiting the dam stay at Chamba, Mussorie, or New Tehri and take a day trip to the dam.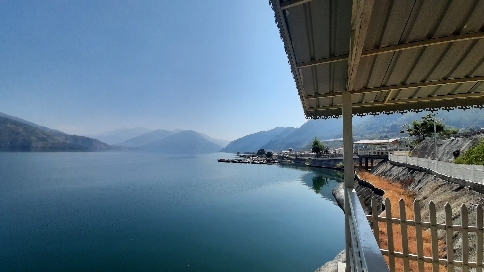 How to reach
You can reach Tehri only via road. You will have to reach Rishikesh first, then take the following route.
Rishikesh-Chamba-New Tehri-Tehri lake
If you are visiting Mussoorie and plan to visit the dam, then take Chamba-Mussoorie road to reach Chamba.
Dehradun-mussoorie-dhanaulti-kanatal-chamba-New tehri-Tehri lake
Own transport is advised. However, you can easily find cabs and buses from Rishikesh, Dehradun or Haridwar.
Rishikesh is now well connected via trains. Alternatively, you can take a train to Haridwar or Dehradun.
Tehri lake mahotsav
Tehri lake Mahotsav is organized every year in which tourists can enjoy many water and adventure sports. It is Asia's biggest lake festival. Along with increased activities, you will also get to see a glimpse of Tehri's history.
A different experience
If you want an altogether different experience, you can also book floating huts for stay at Tehri lake. There is also a Helicopter service that operates from Dehradun to Tehri.
---
Quick question
Which crops are grown in winters?
---
Read more
Why are hill stations cooler than plains?
---
Answer to quick question
Rabi crops are grown in winters.