Yellowstone National Park is one of the most visited National parks in the United States. Spread over an area of 2,219,789 acres, the national park is famous for its wildlife, geysers, hot springs, and other hydrothermal systems.
The vast area of the National Park falls in the states of Wyoming, Montana, and Idaho, majorly in Wyoming. The park is even larger than Rhode Island and Delaware states of the US. Established on March 1, 1872, Yellowstone National Park is perhaps the oldest National Park in the world. It is designated as a UNESCO World Heritage Site.
In northwest Wyoming inside the National park, lies the largest volcanic system in North America – the Yellowstone supervolcano. The supervolcano last erupted about 640,000 years ago. Most scientists classify this supervolcano as dormant but you never know. The ground above the volcano swells and falls depending on the activity in the magma chamber. The magma chamber lies 4-6 miles (6-10 kilometers) beneath.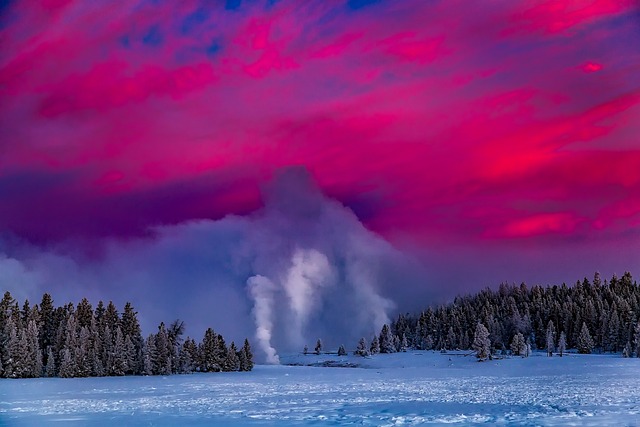 | | |
| --- | --- |
| Area | 2,219,789 acres (8,983 square kilometers) |
| Established | March 1, 1872 |
| States | Wyoming, Montana, and Idaho |
| Major Rivers | Yellowstone River, Lamar River, Snake River, Firehole River |
| Major Lakes | Yellowstone lake, Shoshone Lake, Lewis Lake, Heart Lake, etc |
| Major Waterfalls | Yellowstone Falls, Tower Fall, Mystic Falls, Fairy Falls, etc |
| Large animals | Grizzly bear, Black bear, American Bison, Elk, Moose, etc |
Wildlife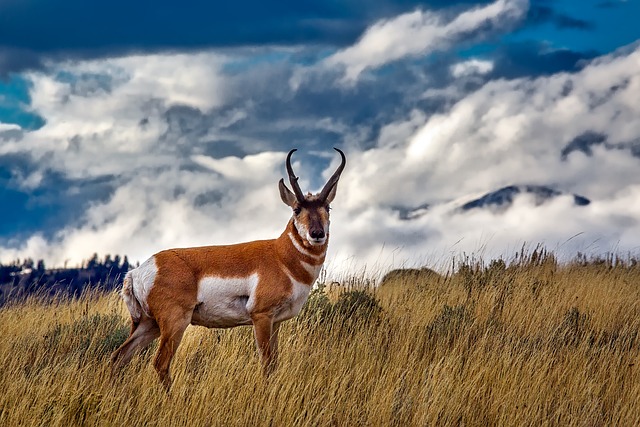 Yellowstone National Park provides a safe haven to over 75 species of mammals, 322 species of birds, and 16 species of fish. Large animals in the park are Grizzly bears, Black bears, Gray wolves, Elk, Moose, American Bison, and many more.
Moreover, there are over 1,100 species of native plants, more than 200 species of exotic plants, and several hundred species of thermophiles in the National Park.
Hiking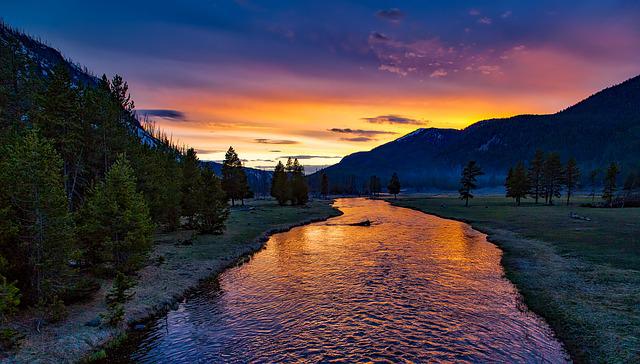 There are over 900 miles (1,449 kilometers) of hiking trails in Yellowstone NP. Some of the famous trails are North Rim Trail, Avalanche Peak Trail, Mt Washburn hike, etc.
Yellowstone lake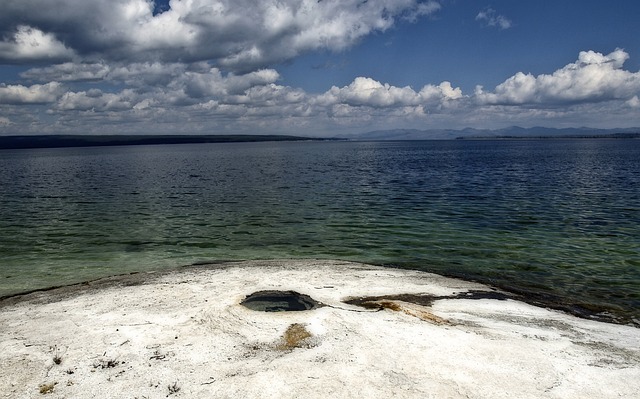 Yellowstone lake is the largest lake in the National park. It is the largest high-altitude mountain lake in the US with an area of about 136 square miles (350 square kilometers). Yellowstone lake sits at an elevation of 7,732 ft (2,357 meters).
Yellowstone Falls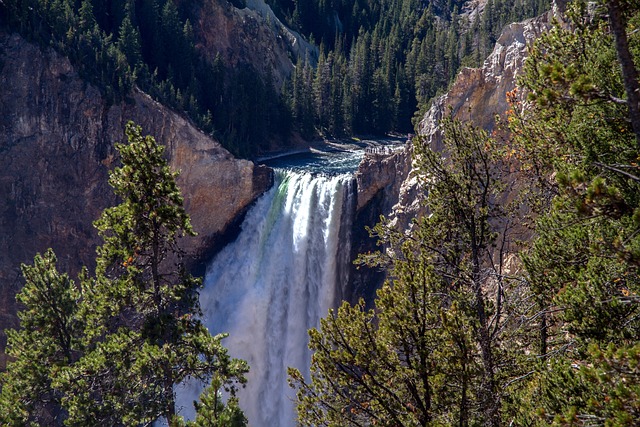 There are nearly 300 waterfalls within the National Park. The Yellowstone Falls which consists of two cascades – the upper Yellowstone falls and the lower Yellowstone falls is the most famous among all. Yellowstone Falls is on the course of Yellowstone River which is a tributary of the Missouri River.
Most asked questions?
1. Does Yellowstone have Grizzly bears?
Yes, both Black bears and Grizzly bears can be seen in the National Park.
2. Is Yellowstone the most visited National Park in the US?
According to 2022 data, Yellowstone National Park is the seventh most visited National Park in the United States. 3.29 million people visited the National Park in 2022.
3. What is the best time to visit Yellowstone National Park?
April-May and September-October