Outside of the Himalayas the Western Ghats are the mountain range with the highest peaks in India. There are several peaks in Western ghats having elevations greater than 2,500 meters. All of these above 2,500 meters peaks are present in South India. Anamudi which has an elevation of 2,695 meters is the highest peak in South India. This article provides information about Anamudi as well as some other high peaks of South India.
Anamudi
Anamudi is the highest peak in South India as well as Western Ghats (2,695 meters/8842 ft). It is located in the Anaimalai Hills of Kerala, a subrange of Western Ghats. The peak is surrounded by dense evergreen forests which are home to some enthralling wildlife species such as the Asian elephant and the endangered Nilgiri Tahr.
The Eravikulam National Park where Anamudi is located is just a few kilometers from Munnar, a hill station in South India famous for its tea and coffee plantations. If you want to trek the trails around Anamudi, you need to take permission from the Eravikulam National Park authorities.
Anamudi peak is special in so many ways. It has the greatest topographic isolation of all peaks in India. Topographic isolation is the minimum distance to a point of equal elevation. Anamudi has topographic isolation of more than 2,100 km. It means in a radius of about 2,100 km taking Anamudi as the center, no mountain exists which has an elevation greater than Anamudi.
Anamudi translates to "elephant's head" in the local language. The peak got its name as it somewhat looks like an elephant's head. Anamudi is also known as the "Everest of the South".
Other high peaks in South India
Meesapulimala
Meesapulimala is just a tad shorter than Anamudi. It is the second-highest peak in South India and has an elevation of 2,640 meters (8,661 ft). Meesapulimala is a popular trekking destination that offers breathtaking views. You may also spot some rare wildlife during the trek. (Note: You need to get a permit from the Kerala forest department in Munnar)
For the trek, you will have to reach Mattupetty from Munnar. After reaching Mattupetty, you need to go to the base camp where you will find jeeps to Rhodo valley. Upon reaching Rhodo valley, you will get down from the jeep and start the trek to the Summit. Rhodo valley got its name from the Rhododendron trees that are present in abundance there.
The best time to trek Meesapulimala (or any other place in Western or Eastern Ghats) is from October to mid-March. During monsoons, rains are too heavy for a trek, and during summers, the scorching sun stops any activity.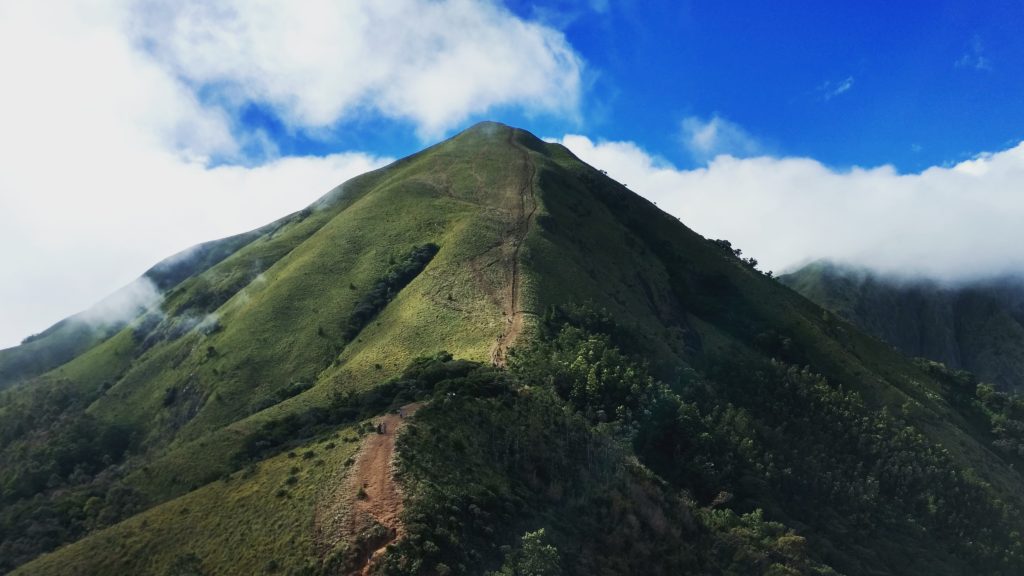 Doddabetta
Doddabetta peak is the highest peak of the Nilgiri hills, a subrange of Western Ghats. It is one of the highest peaks in South India with an elevation of 2,637 meters (8652 ft). Located just 9 kilometers from the popular hill station of Ooty, Doddabetta peak serves as a popular tourist spot. Tourists visiting Ooty often visit the peak.
Entry ticket is just Rs.6 for above 5-year-olds. There are no charges for children below 5 years of age. There are separate charges for the camera, Rs 10 for taking still photos and Rs 50 for videography. Visiting time is 9 am to 6 pm.
There is a telescope house at the top which attracts a lot of visitors. You will get to see the panoramic view of Ooty and nearby mountains from the top.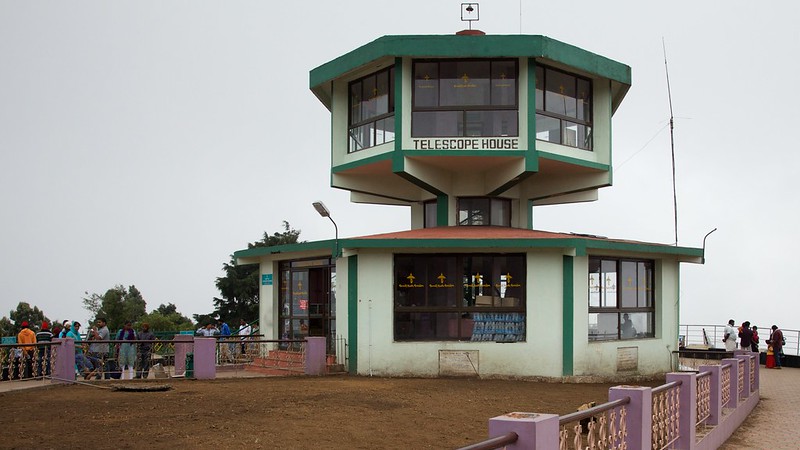 Kolaribetta
Kolaribetta peak is the second-highest peak in the Nilgiri hills. The peak has an elevation of 2,630 meters (8,629 ft). Located in Mukurthi National Park, the peak lies very close to the Kerala-Tamil Nadu border.
Mukurthi peak
This high peak located in Mukurthi National Park has an elevation of 2,554 meters (8,379 ft). You can trek to the summit and trails around, given you have a permit from the forest department.
Vandaravu peak
Vandaravu peak has an elevation of 2,553 meters (8,376 ft). It is located in Palani hills, another subrange of Western Ghats.
Kattumala
Kattumala peak is located in Eravikulam National Park close to Anamudi. The peak has an elevation of 2,552 meters(8373 ft).
Some other high peaks of South India are Devimala (2,523 meters), Kumarikkal Mala (2,522 meters), and Eravimala (2,401 meters).
The best part about the high peaks of South India is that most of these peaks are easily scalable (given you have permission). The misty mountains of South India host a wide variety of flora and fauna. Every time you visit these mountains, you see something that you'll remember for a long time. Also, most of these peaks are located close to the famous hill station of Ooty, Munnar, or Kodaikanal.
Before you click away, lets learn some interesting facts.
Western Ghats are a UNESCO world heritage site. This incredible mountain range is one of the oldest mountain ranges in India. It is much older than the Himalayas.
The Western Ghats are one of the very few biological diversity hotspots in the world.
The Nilgiri biosphere reserve where the Mukurthi National Park is located was the first biosphere reserve that was established in India. It was established in 1986.
Trekking in the Western Ghats may provide you with an opportunity to see the Nilgiri Tahr, a species endemic to Nilgiri hills and other ranges of South India. Nilgiri Tahr is a threatened species with only a few thousand indivisuals left in the world.
Anamudi is the highest peak in Kerala, Western Ghats, and South India.
The highest point in the Eastern Ghats is Jindhagada Peak which has an elevation of 1,690 meters.
Mullayana Giri is the highest peak in Karnataka. It has an elevation of 1,929 meters. There is a small temple located at the summit dedicated to sage Mullappaa Swamy.
The highest point in the Satpura range is Dhupgarh which has an elevation of 1,350 meters.
The highest point in the Aravali range is Guru Shikhar which has an elevation of 1,722 meters.
Doddabetta is the highest peak in Tamil Nadu with an elevation of 2,637 meters (8652 ft),
| | |
| --- | --- |
| South Indian state | Highest peak |
| Kerala | Anamudi (2,695 meters) |
| Tamil Nadu | Doddabetta (2,637 meters) |
| Karnataka | Mullayanagiri (1,929 meters) |
| Andhra Pradesh | Arma Konda (1,680 meters) |
| Telangana | Doli Gutta (965 meters) |
---
Read more