Tamil Nadu is a state in Southern India. Famous for its rich history and unique architecture, the state is home to some of the oldest historical structures in India. This article provides all the general information and facts about Tamil Nadu. Let's read.
Facts about Tamil Nadu
Overview
Tamil Nadu is the tenth-largest state in terms of area and the sixth-largest in terms of population. It is bordered by three states – Kerala, Andhra Pradesh, and Karnataka.
Geography of Tamil Nadu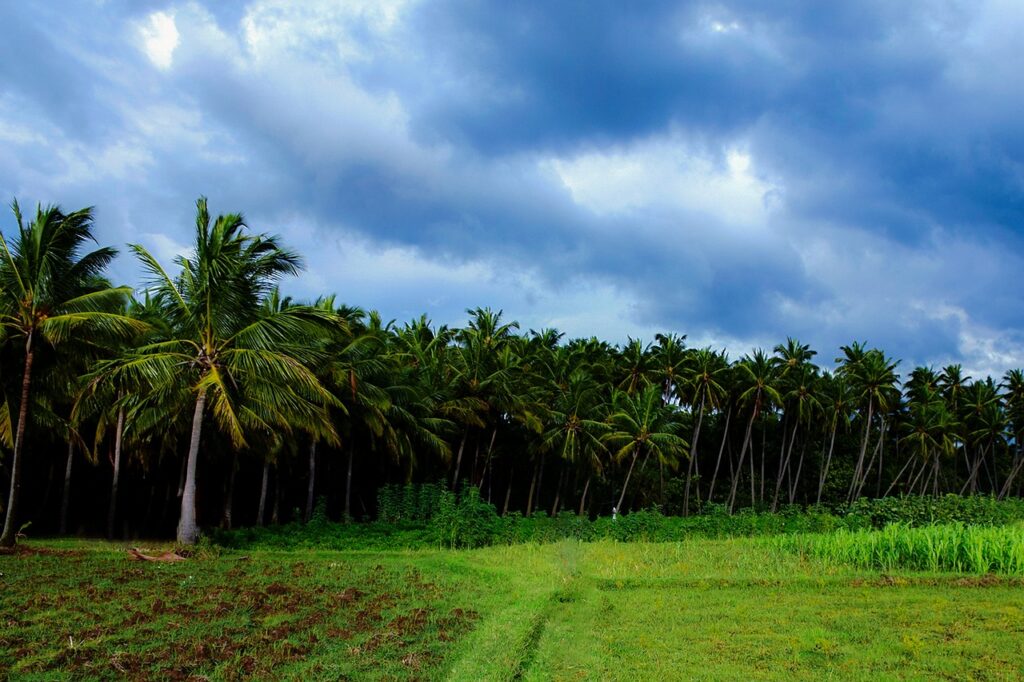 Kanyakumari, the southernmost tip of Peninsular India is located in Tamil Nadu. The state has a long coastline with the Bay of Bengal, Laccadive Sea, Gulf of Mannar, and Palk Strait. All these water bodies are part of the large Indian ocean.
The two major mountain ranges in Tamil Nadu are the Western and Eastern Ghats. These two ranges sort of meet in Tamil Nadu. The two ranges have some local subranges e.g., Nilgiri hills which are a part of the Western Ghats, Anaimalai hills, etc.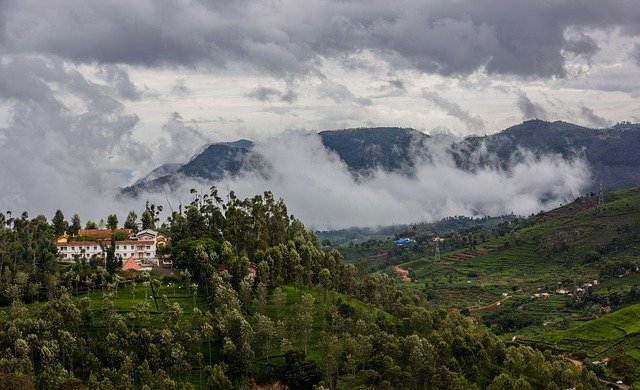 The highest peak in Tamil Nadu is Doddabetta which stands at an elevation of 2,637 meters above sea level. The peak is located in Ooty (Udhagamandalam). Kaveri (Cauvery) is the most important river in the state which helps agricultural activities, particularly in the plains.
Tourism in Tamil Nadu
Tamil Nadu is one of the most visited states in India by foreign tourists. In 2019, more than 68 lakh (6.8 million) foreign tourists visited Tamil Nadu. In terms of domestic tourist visits, Tamil Nadu ranks number two. There are four UNESCO World heritage sites in Tamil Nadu –
Great Living Chola Temples- Brihadeeswara Temple in Thanjavur, Shri Airavatesvara Temple in Kumbakonam, and Brihadisvara Temple in Gangaikonda Cholapuram.
Group of Monuments at Mahabalipuram
Nilgiri Mountain Railway
Western Ghats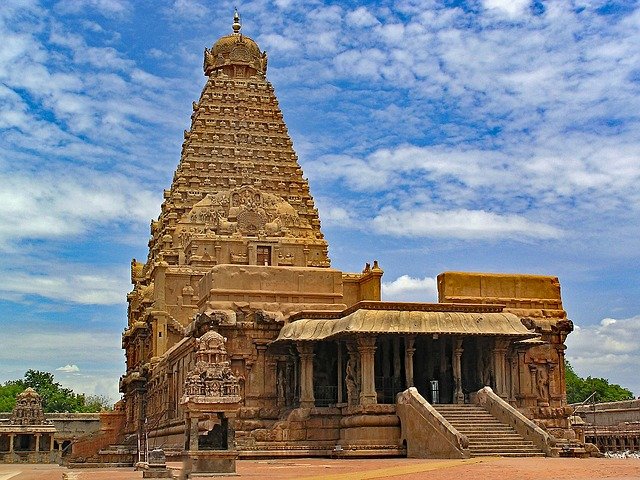 Apart from the World Heritage sites, other famous destinations in the state include Rameshwaram, Kanyakumari, temples of Madurai, Ooty hill station, etc.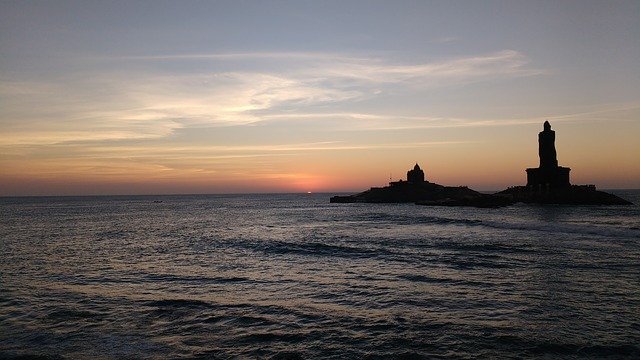 Districts
There are 38 districts in Tamil Nadu. Dindigul is the largest district in terms of area while Chennai is the most populous district.
(Also read: Full list of districts in Tamil Nadu | interesting facts)
Capital city of Tamil Nadu
The capital of Tamil Nadu is Chennai which is one of the most important cities in India. The city is an automobile hub with working manufacturing units from all the major automobile companies. The city is also home to Kollywood, the Tamil film Industry. Chennai is famous for its educational institutions.
Economy
Tamil Nadu is the third-largest contributor to India's GDP (Feb 2021 data). The state's economy largely depends on the service and industrial sectors.
Some useful information
Tamil and English are the two official languages in Tamil Nadu.
Tamil is one of the oldest (if not the oldest) languages in the world that is still in use today.
Nilgiri mountain railway line is a meter gauge mountain railway line that operates between Mettupalayam and Ooty. It was started in June 1899 from Mettupalayam to Coonoor and was later extended to Ooty in 1908.
The Indian classical dance Bharatanatyam originated in Tamil Nadu.
The total forest cover in Tamil Nadu is 26,419 square kilometers which is 20.31 % of the total geographical area of the state. There are 5 National Parks in Tamil Nadu –
Guindy NP- 2.82 sq km
Gulf of Mannar Marine NP- 6.23 sq km
Indira Gandhi (Annamalai) NP- 117.1 sq km
Mudumalai NP- 103.23 sq km
Mukurthi NP- 78.46 sq km
There are four international airports in Tamil Nadu – Chennai International Airport, Madurai International Airport, Coimbatore International Airport, and Tiruchirappalli International Airport.
Tamil Nadu was part of the Madras state post-independence which covered most of South and South-central India.
Tamil Nadu facts table
| | |
| --- | --- |
| Capital | Chennai |
| State tree | Asian palmyra palm |
| State bird | Common emerald dove |
| Literacy | 80.09 % as per the 2011 census |
| State animal | Nilgiri tahr |
| Area rank | 10 |
| Population rank | 6 |
| Number of districts | 38 |
---
Read more