Maharashtra is a state in peninsular India. Famous for its temples and film industries, Maharashtra is a large state with plenty to talk about. Here are some interesting facts and information about Maharashtra. Let's read.
Interesting facts about the Maharashtra state
Overview
Maharashtra is the third-largest state by area and the second-largest state by population in India. It is bordered by 6 states – Gujarat, Madhya Pradesh, Chhattisgarh, Karnataka, Telangana, and Goa.
Economy
The state of Maharashtra is the largest contributor to India's GDP. The capital city Mumbai is the "financial capital of India". Agriculture is the major driving force of the state's economy.
Top 5 contributors to India's GDP-
Maharashtra
Uttar Pradesh
Tamil Nadu
Karnataka
Gujarat
~Feb 2021 data
Districts
There are 36 districts in Maharashtra. Ahmednagar district is the largest district by area while Thane is the largest district in terms of population.
The districts of Maharashtra are divided into 6 divisions-
Amravati division
Aurangabad division
Konkan division
Nagpur division
Nashik division
Pune division
Divisions should not be confused with regions of Maharashtra. The five regions of Maharashtra are-
Vidarbha
Marathwada
Konkan
Khandesh
Paschim Maharashtra
Tourism in Maharashtra
Maharashtra ranks second when it comes to foreign tourist visits. More than 15 lakh (1.5 million) foreign tourists visited Maharashtra in 2022. Maharashtra ranks number six in terms of domestic tourist visits.
There is plenty to see in Maharashtra from ancient temples to beautiful beaches to misty mountains. There are 6 UNESCO world heritage sites in the state – Elephanta caves, Ajanta caves, Ellora caves, Chhatrapati Shivaji Terminus Railway station, Victorian Gothic and Art Deco Ensembles of Mumbai, and the Western Ghats.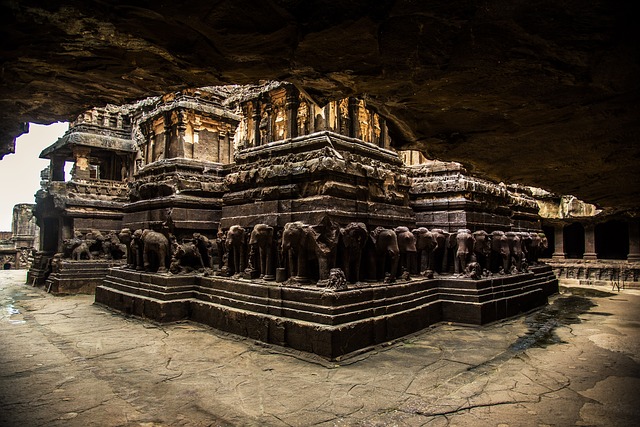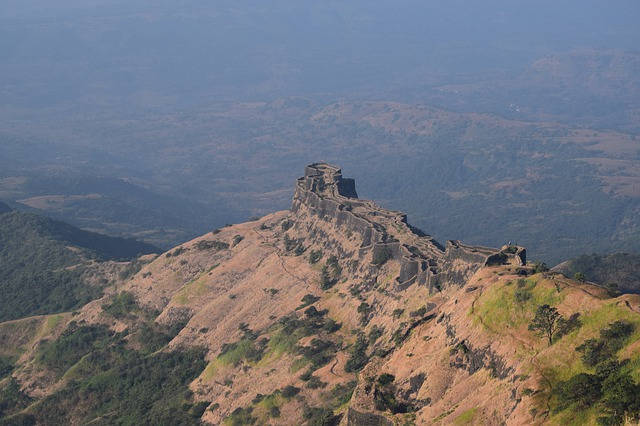 Capital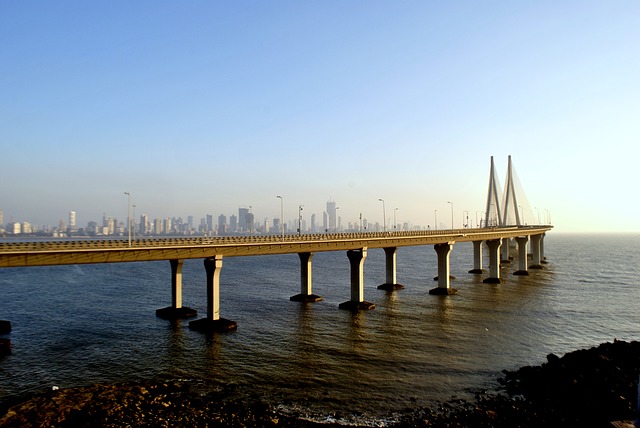 The capital city Mumbai is the most populous city in India. The city is home to Bollywood, one of the largest film industries in the world. Moreover, the Marathi film industry is also based in Mumbai.
Some useful information
Marathi is the official language of Maharashtra. People speaking Marathi as their first language are known as Marathi people. Marathi people are the overwhelming majority in Maharashtra.
Maharashtra has the second most number of Lok Sabha and Rajya Sabha seats after Uttar Pradesh.
Lok Sabha seats in Maharashtra – 48
Rajya Sabha seats in Maharashtra – 19
Maharashtra was the center of power of the Maratha empire which covered more than 3/4th of present-day India. The first Maratha emperor Chhatrapati Shivaji Maharaj is seen as an inspiration and hero in the entire country for his rule and fight against the Mughals.
There are 6 National Parks in Maharashtra
Chandoli National Park – 317.67 sq km
Gugamal National Park – 361.28 sq km
Nawegaon National Park – 33.88 sq km
Pench (Jawaharlal Nehru) National Park – 257.26 sq km
Sanjay Gandhi (Borivilli) National Park – 86.96 sq km
Tadoba National Park – 116.55 sq km
The total forest cover in Maharashtra is 50,798 sq km which is 16.51 % of the total geographical area of the state.
Navi Mumbai is a planned city east of Mumbai. It is considered by many as the largest planned city in the world.
The first passenger train in India ran from Bori Bunder in Mumbai to Thane (34 kilometers) on 16 April 1853. The train was operated by Great Indian Peninsula Railway and was on a broad gauge line.
Mahabaleshwar is a hill station town in the Satara district. The town is famous for its lush green landscape. Mahabaleshwar is one of the wettest places in India receiving more than 5,500 mm of average annual rainfall.
Maharashtra facts table
| | |
| --- | --- |
| Capital | Mumbai |
| State tree | Mango (Magnifera indica) |
| State bird | Yellow-legged green pigeon |
| Literacy | 82.34 % (2011 census) |
| State animal | Indian Giant squirrel |
| Population | 11.24 crores (2011 census) |
| Official language | Marathi |
| Number of districts | 36 |
| Area rank | 3 |
| Population rank | 2 |
| Lok Sabha seats | 48 |
| Rajya Sabha seats | 19 |
These were some facts and information about the Maharashtra state. If you want to learn about the other states, you can click on the following links.
---
Read more