Uttarakhand is a Himalayan state in Northern India. It was carved out of Uttar Pradesh on 9 November 2000. Here are 10 facts about Uttarakhand, one of the most beautiful states of India.
Interesting facts about Uttarakhand
Overview
Uttarakhand is the 18th largest state in terms of area in India and the 19th largest in terms of population. Uttarakhand borders Tibet to the North, Uttar Pradesh to the South, Himachal Pradesh to the West, and Nepal to the East.
Highest peak
The highest peak in Uttarakhand is Nanda Devi. It is located in the Chamoli district of Uttarakhand and has a height of 7,816 meters. Nanda Devi is in fact the highest peak lying entirely in India as the Kanchenjunga is shared by India and Nepal.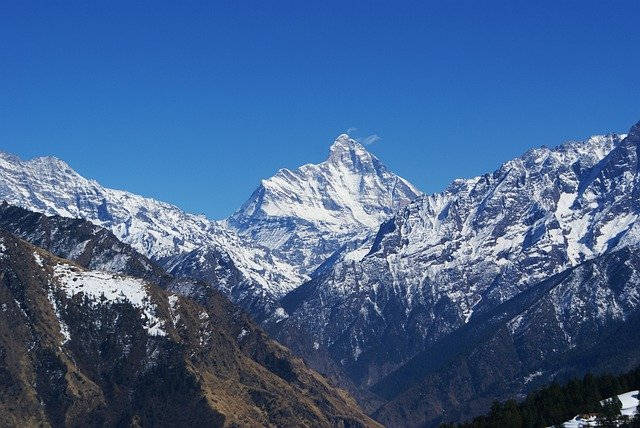 Many important rivers originate in Uttarakhand
Many important rivers of North India originate in Uttarakhand e.g., Ganga, Yamuna, Sharda (Kali). These rivers are lifeline to millions of people living in the plains.
Highest Dam in India is in Uttarakhand
Tehri Dam is the highest dam in India. It is located in the Tehri Garhwal district of Uttarakhand. The dam has a height of 260.5 m (855 ft).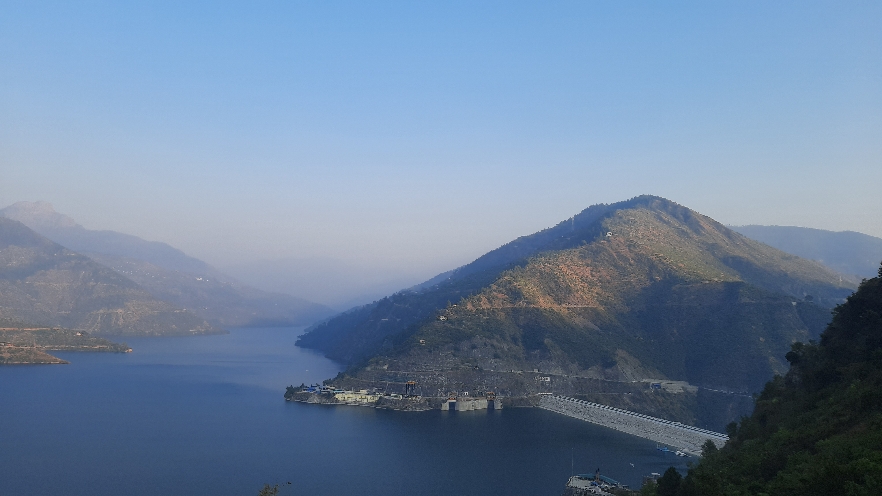 Sanskrit
Sanskrit is one of the official languages in Uttarakhand state.
Tourism in Uttarakhand
Uttarakhand is the foremost destination for travellers in India. The Char Dham yatra of Uttarakhand (or the Chota char Dham yatra) is a popular pilgrimage circuit that includes Badrinath, Kedarnath, Yamunotri, and Gangotri.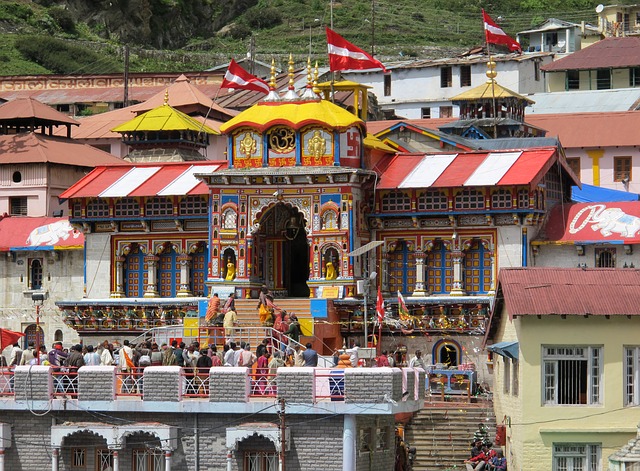 The Nanda Devi and Valley of Flowers National Parks of Uttarakhand is a UNESCO world heritage site. The area includes various high peaks of more than 7,000 meters elevation.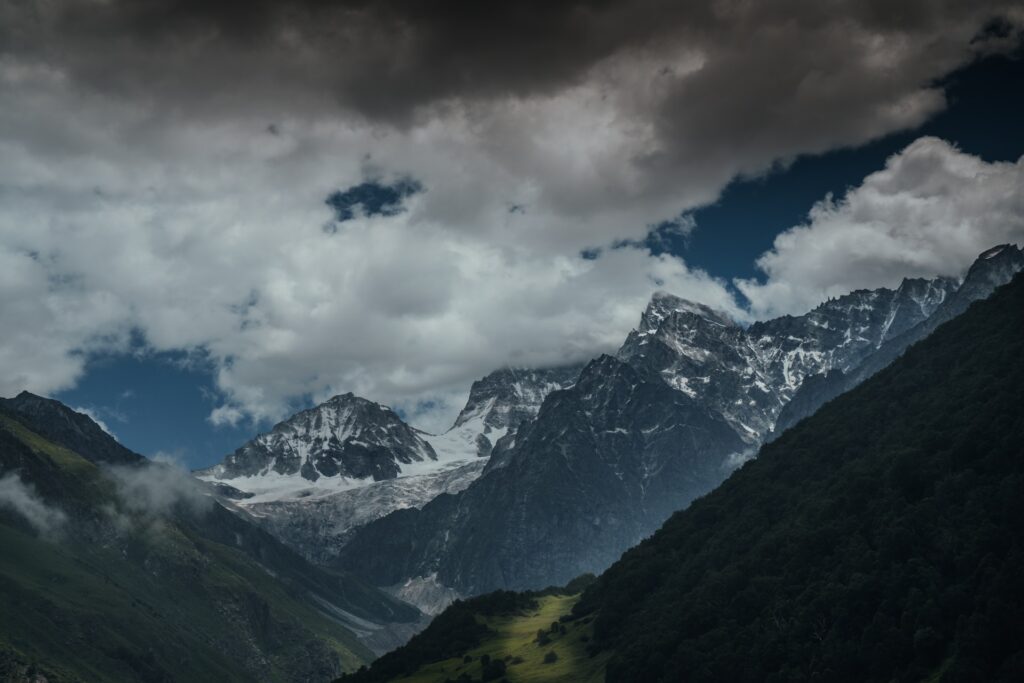 There are many famous hill stations in Uttarakhand. Nainital, Mussorie, Lansdowne are the most visited ones.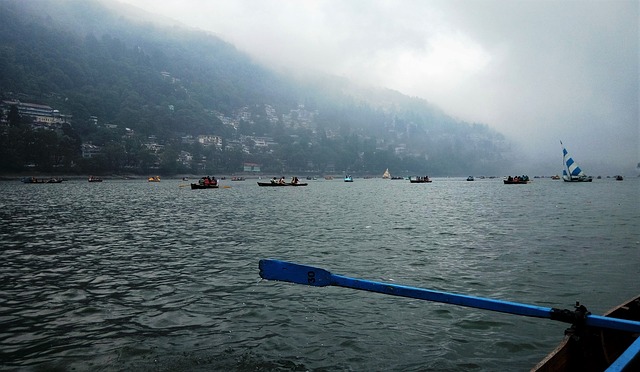 The first National Park in India was established in Uttarakhand
The Jim Corbett National Park is the oldest National Park in India. It is located in the Nainital district of Uttarakhand. The park was established in 1936. It now serves as a popular destination for Tiger lovers.
Yoga Capital of the world
Rishikesh in Uttarakhand is known as the "yoga capital of the world". People from around the world visit Rishikesh to learn yoga and meditation. 20 km south of Rishikesh, is the city of Haridwar, where the Kumbh Mela is organized.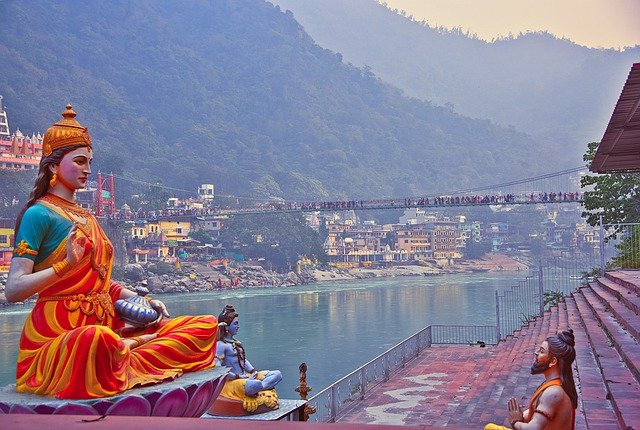 Highest Shiva temple
The Tungnath temple is the highest Shiva temple in the world located in the Rudraprayag district of Uttarakhand. It is one of the panch Kedars.
Regions of Uttarakhand
Uttarakhand is divided into two regions- Garhwal and Kumaon. There are 13 districts in Uttarakhand, 7 in Garhwal, and 6 in the Kumaon region.
Garhwal districts- Uttarkashi, Chamoli, Dehradun, Haridwar, Tehri Garhwal, Pauri Garhwal, Rudraprayag
Kumaon districts- Champawat, Pithoragarh, Nainital, Almora, Bageshwar, Udham Singh Nagar
Additional Uttarakhand facts
| | |
| --- | --- |
| State animal | Alpine musk deer |
| State bird | Himalayan Monal |
| Area rank | 18 |
| Population rank | 19 |
| Literacy | 79.63% (as per 2011 census) |
| State tree | Burans |
| Number of districts | 13 |
Read more