Madhya Pradesh is a state in Central India. Madhya Pradesh literally translates to "Central State". Like every Indian state, MP is unique in its own way. At the same time, it possesses great diversity. Let's learn some interesting facts about Madhya Pradesh, "the Heart of India".
Madhya Pradesh facts
Overview
Madhya Pradesh is the second-largest state in terms of area and fifth-largest in terms of population. It is bordered by 5 other states – Uttar Pradesh, Rajasthan, Chhattisgarh, Maharashtra, and Gujarat.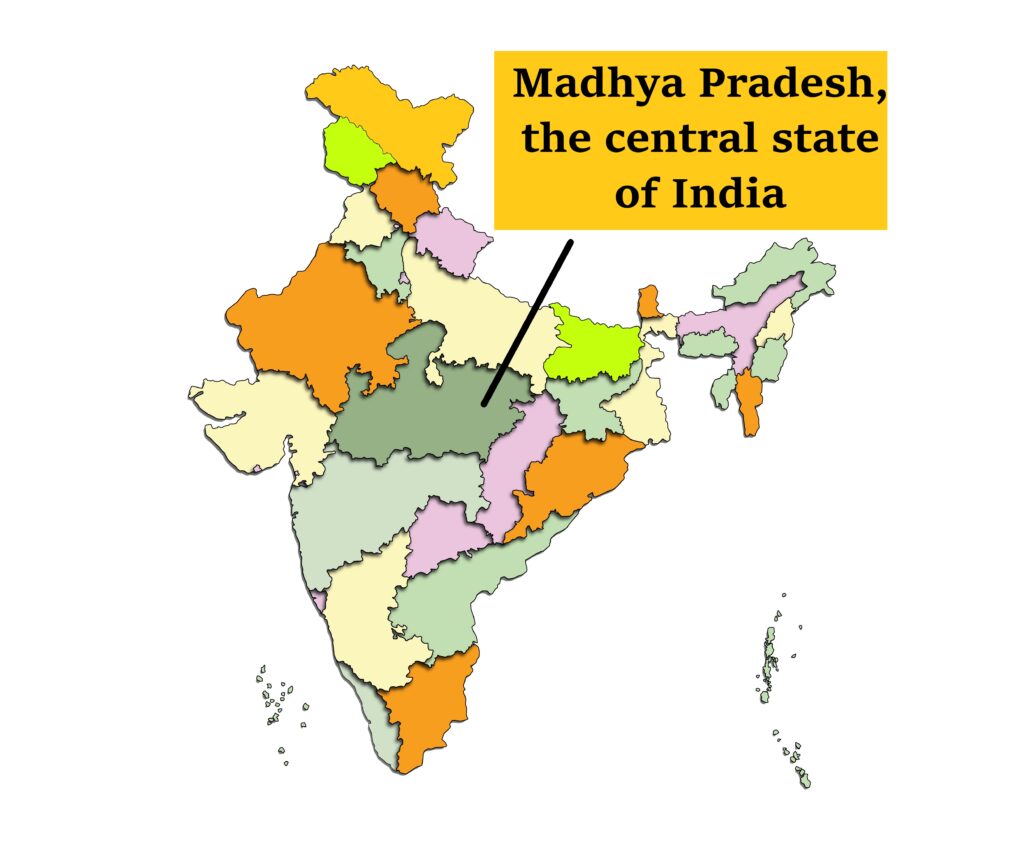 Geography of Madhya Pradesh
The topography of Madhya Pradesh is quite diverse. The mountain ranges of Vindhyachal and Satpura run parallelly across the state and are the source of many important rivers. The highest point in Madhya Pradesh is Dhupgarh which is 1,352 meters above sea level.
The sacred Narmada river originates in Madhya Pradesh at Amarkantak. Moreover, many other important rivers such as Tapti (Tapi), Betwa, Sone, etc. also have their origins in Madhya Pradesh.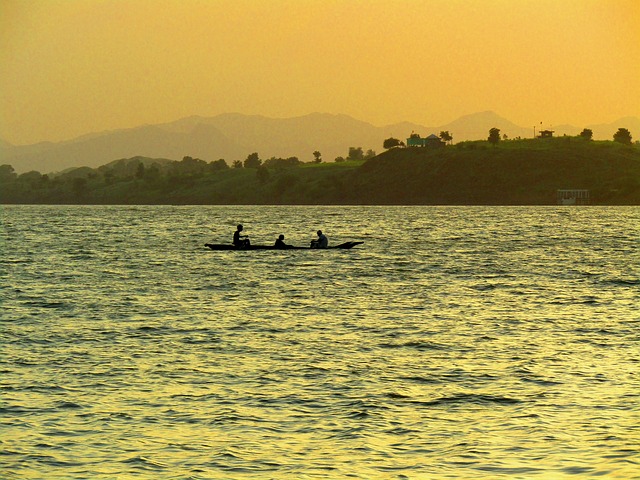 Tourism in Madhya Pradesh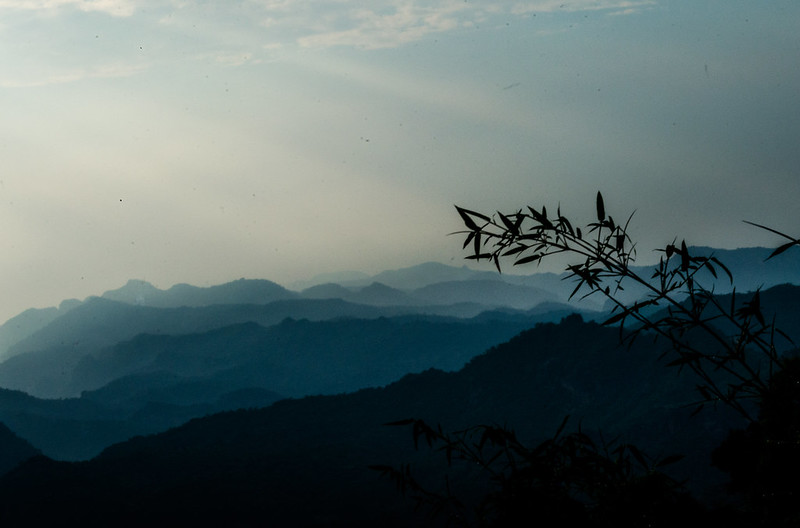 Madhya Pradesh is a great travel destination offering at least something to every kind of traveler. There are beautiful temples, amazing mountains, and National parks. In fact, MP offers best the tiger sightings in India. The Khajuraho Group of Monuments, the Buddhist monuments at Sanchi, and the Rock shelters of Bhimbetka are the three UNESCO world heritage sites in MP.
The Bhimbetka Rock Shelters near Bhopal are the oldest found rock shelters in India. The oldest paintings in these rock shelters date back to the Mesolithic and Paleolithic Periods.
Orchha is a town in the Niwari district founded in the 16th century by Rudra Pratap Singh. Situated along the banks of the Betwa river, the town has many historic sites. Some famous ones are Shri Ram Raja Mandir, Chaturbhuj temple, and the Orchha Fort complex.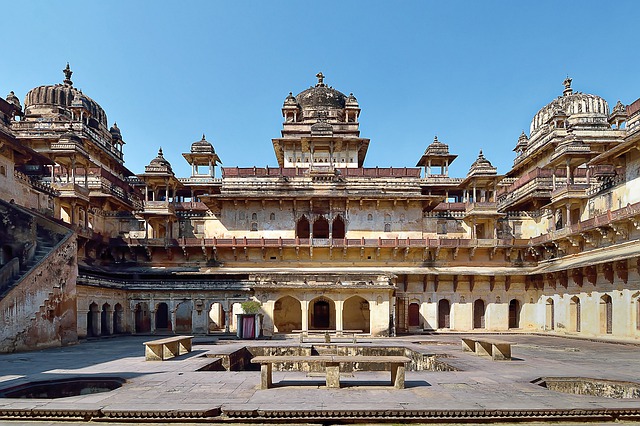 Pachmarhi located in the Hoshangabad district is one of the most famous hill stations in Madhya Pradesh. Famous as the "Queen of Satpura", Panchmarhi is most visited during the monsoon season when all the waterfalls are in full flow.
Forests and National Parks
Madhya Pradesh has the highest forest cover area among all the states in India. The total forest cover area in MP is 77,493 sq km (2021). Madhya Pradesh also has the most National Parks. There are 11 National Parks in MP.
Bandhavgarh National Park- around 450 sq km
Dinosaur Fossils National Park- 0.8974 sq km
Fossil National Park- 0.27 sq km
Indira Priyadarshini Pench National Park- around 290 sq km
Kanha National Park- 940 sq km
Madhav National Park- 375 sq km
Pench National Park – 293 sq km
Panna National Park- 542.67 sq km
Sanjay National Park- 466.88 sq km
Satpura National Park- 585 sq km
Van Vihar National Park- 4.45 sq km
Bandhavgarh National Park and Kanha National Park are among the best places in India for Tiger sightings.
Districts
There are 52 districts in Madhya Pradesh divided into 10 divisions.
Bhopal division
Chambal division
Gwalior division
Indore division
Jabalpur division
Narmadapuram division
Rewa division
Sagar division
Shahdol division
Ujjain division
Chhindwara district is the largest district in terms of area while Indore is the most populous district.
(Also read: Districts in MP (Madhya Pradesh) | full list | interesting facts)
Some useful information
Chhattisgarh was carved out of Madhya Pradesh on 1 November 2001.
Indore in Madhya Pradesh is the cleanest city in India. Moreover, it has been the cleanest city for six years straight (2017, 2018, 2019, 2020, 2021, and 2022).
The jungles of Madhya Pradesh were the inspiration for Rudyard Kipling to write the masterpiece novel, "The Jungle Book".
The unfortunate Bhopal gas tragedy is considered to be the world's worst industrial disaster affecting over 5,00,000 people.
Madhya Pradesh facts table
| | |
| --- | --- |
| Capital City | Bhopal |
| Area | 3,08,252 sq km |
| Area rank | 2 |
| Population | 7,25,97,565 (as per 2011 census) |
| Population rank | 5 |
| State animal | Barasingha |
| State bird | Indian paradise flycatcher |
| State tree | Banyan |
| Official language | Hindi |
| Literacy | 70.6% (as per the 2011 census) |
| Number of districts | 51 |
| Lok Sabha seats | 29 |
| Rajya Sabha seats | 11 |
| Sex Ratio | 930 females per 1000 males (as per the 2011 census) |
Disclaimer: The stats may change with time.
---
Read more