The hill stations and villages in the Himalayas enjoy great weather conditions for the most part of the year. These places are among the most visited destinations in India, especially during the peak summer and winter months. The following are 10 destinations in the Himalayas you can travel to this year with your family. Let's read.
Top 10 destinations in the Himalayas to visit this year with family
(Note – If you are traveling to the Himalayas with your family, you should always take a private taxi. You can take your own car if you have enough experience of driving in the hills.)
Mukteshwar
Elevation – about 2,200 meters
Most popular thing to do – visit Mukteshwar Mahadev Temple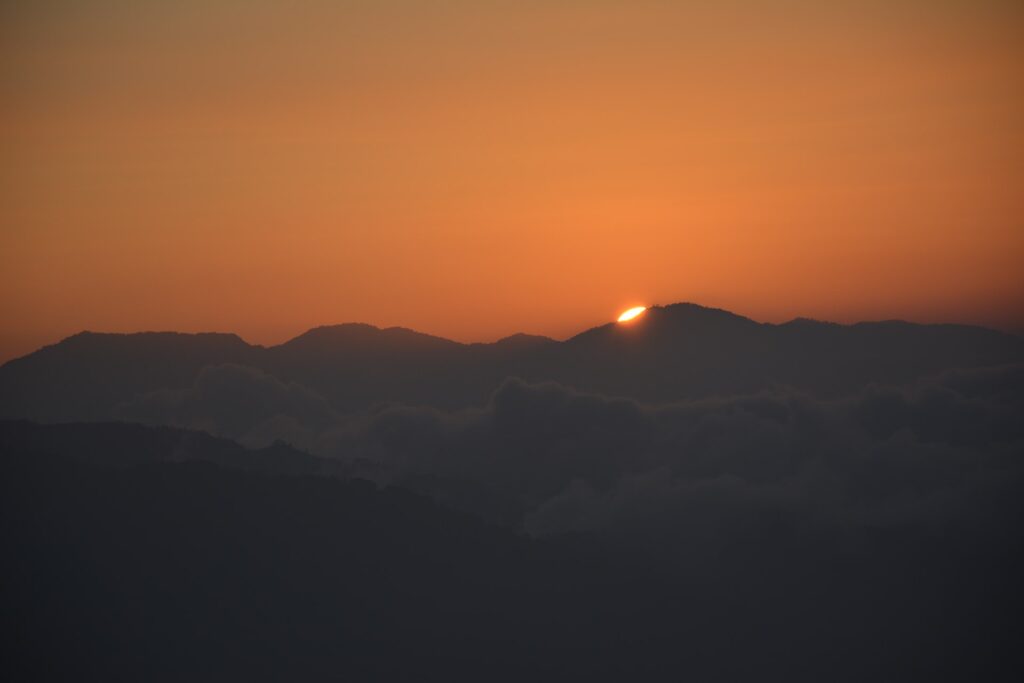 Mukteshwar is a village located about 50 kilometers from Nainital. Although Nainital is not a bad choice. It has great scenery, plenty of food and shopping options but, you are never away from the sounds in Nainital. If you want peace and want to see mesmerizing sunsets, Mukteshwar is the place to go. It will take you only about 2 hours to reach Mukteshwar from Nainital. Mukteshwar has an altitude of about 2,200 meters.
Naldehra
Elevation – about 2,000 meters
Most popular thing to do – visit Naldehra gold course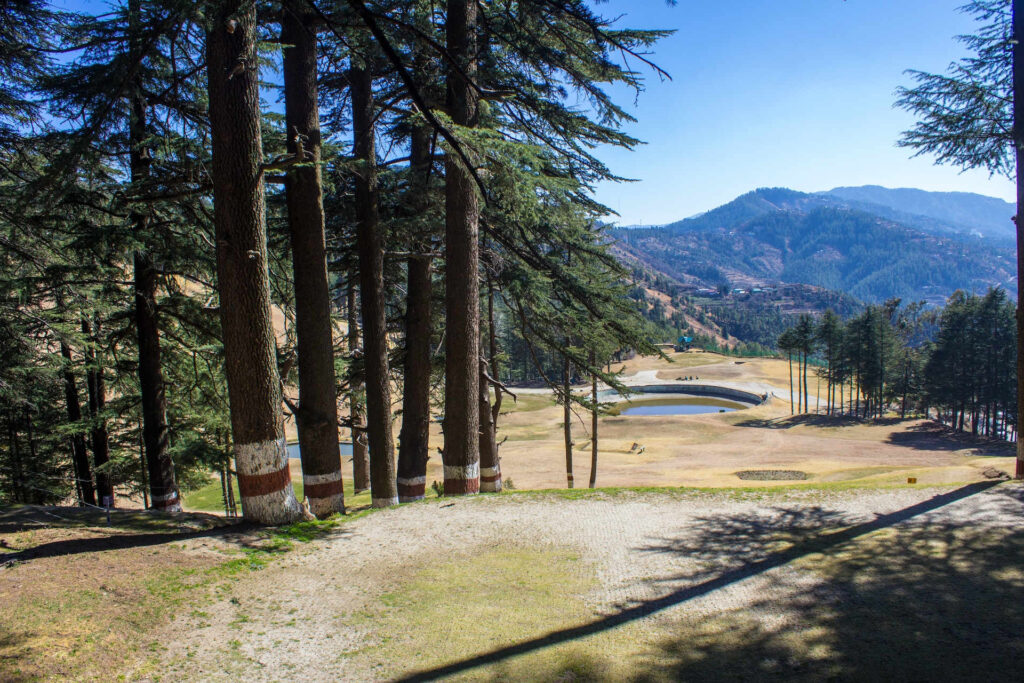 Just like you can skip Nainital for Mukteshwar, you can skip Shimla for Naldehra. Located at an elevation of about 2,000 meters, Naldehra is a peaceful place to enjoy some quality time with your family. Naldehra is located just 25 kilometers from Shimla.
Narkanda
Elevation – about 2,700 meters
Most popular thing to do – visit Hatu Mata Mandir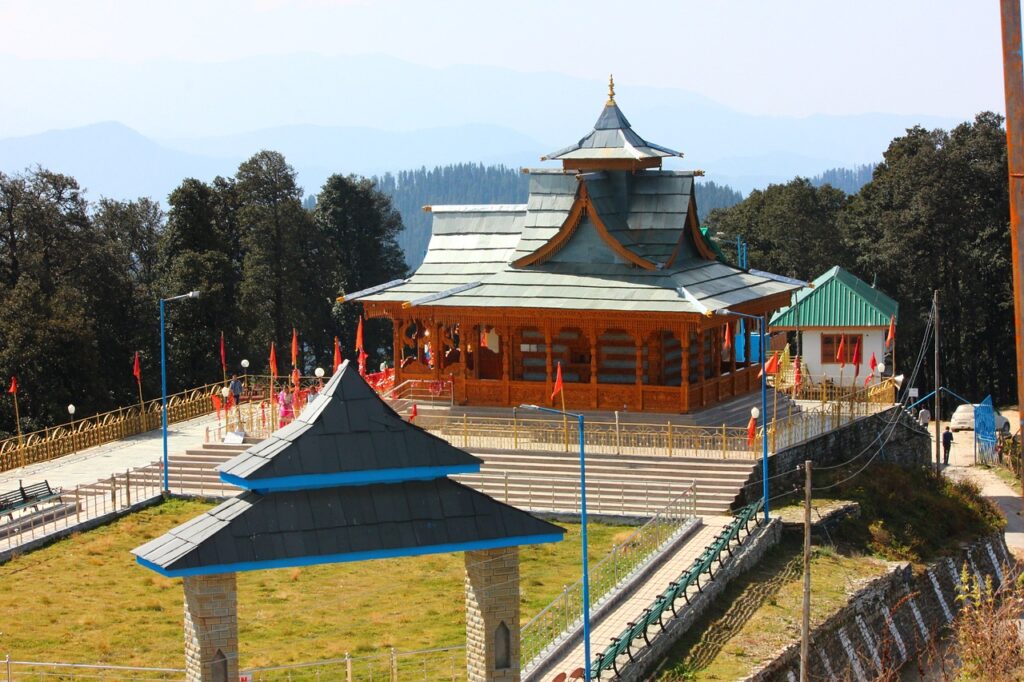 Narkanda is a beautiful town about 60 kilometers from Shimla. It is located on the road connecting Shimla to Rampur Bushahr. Narkanda has a higher elevation (about 2,700 meters) as compared with Shimla so the landscapes are a bit different. Tanni Jubbar Lake, Hatu Mata Mandir, and Narkanda Temple are some popular places in and around Narkanda.
Munsyari
Elevation – about 2,200 meters
Most popular thing to do – visit Nanda Devi temple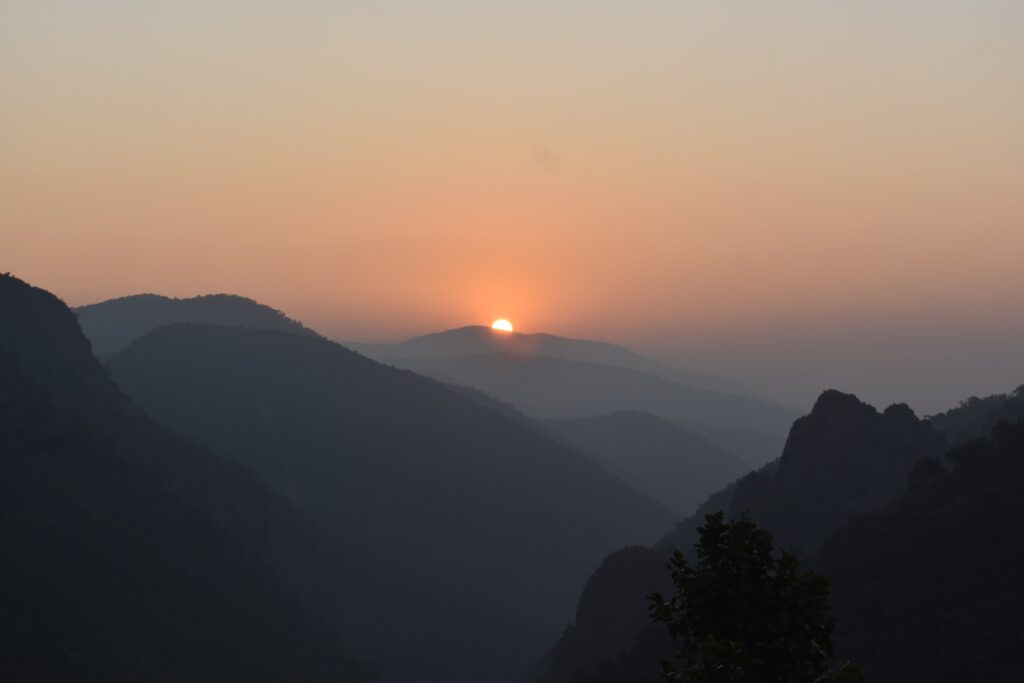 It is only in the last few years, Munsyari has become a popular destination in the Himalayas. The most popular thing about Munsyari is the view of the majestic Panchachuli peaks. Although located deep in the Himalayas, the elevation of Munsyari is just around 2,200 meters. It takes 10-12 hours to reach Munsyari from Nainital so it is better to take a night halt on the route.
Chaukori
Elevation – about 2,000 meters
Not many people know about Chaukori, but the Uttarakhand government is putting efforts to develop it as a popular hill station. From Chaukori, on a clear day many high peaks of the Himalayas like Panchachuli, Nanda Devi, Nanda Kot, etc are easily visible. If you do not want to do a long journey to Munsyari, you can go to Chaukori instead.
(Also read – 5 reasons to visit France | Why do so many people visit France?)
Darjeeling/Gangtok
Elevation – 2,050 meters (Darjeeling). 1,650 meters (Gangtok)
Most popular thing to do – visit Peace Pagoda (Darjeeling), visit Ban Jhakri Falls Park (Gangtok)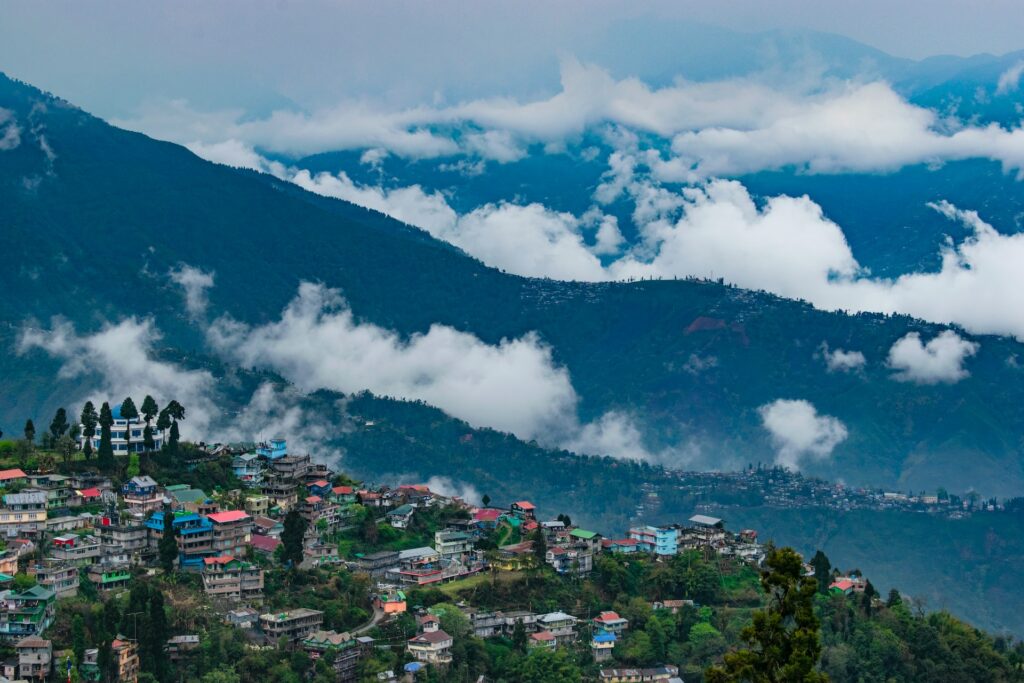 Darjeeling is a hill station in West Bengal famous for its tea gardens and Mountain railway. Gangtok, the capital of Sikkim is about 100 kilometers from Darjeeling. Both these hill stations offer great views of the Himalayas. The only difference is that Gangtok has a lower elevation than Darjeeling, meaning temperatures are a tad lower in Darjeeling compared with Gangtok. The nearest airport from Darjeeling is Bagdogra airport and the nearest major railway station is New Jalpaiguri. You can hire a private taxi from both of these spots.
Tawang
Elevation – 3,050 meters
Most popular thing to do – visit Tawang War Memorial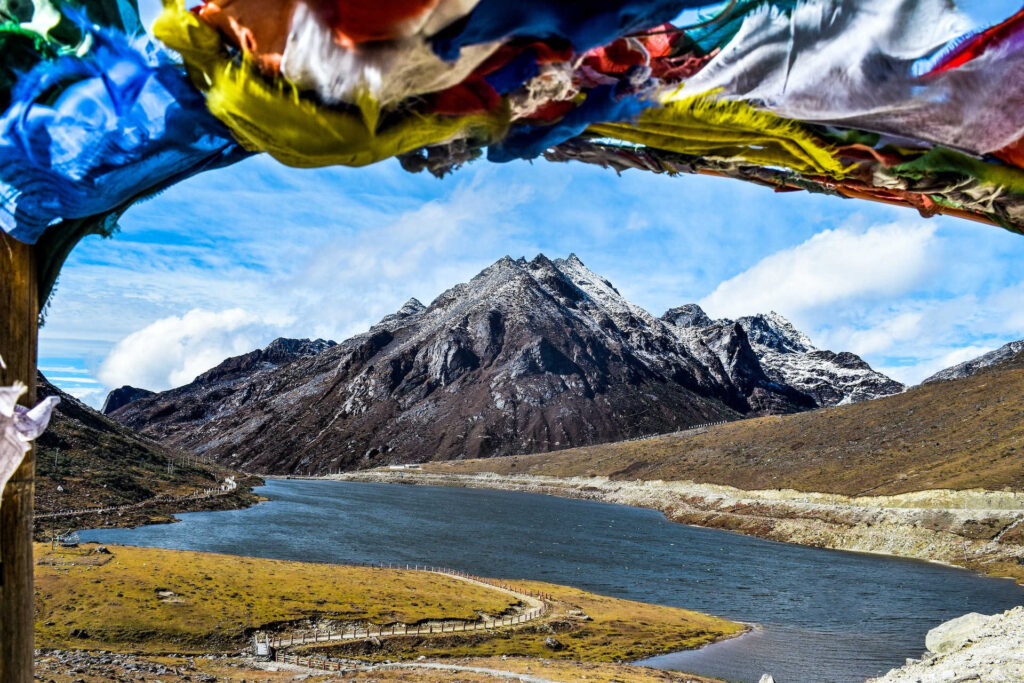 Tawang is a beautiful town in Arunachal Pradesh. Just like Munsyari, Tawang has become increasingly popular because of the internet. To reach Tawang, you should reach Guwahati first, then plan your journey from there. The journey to Tawang is long but you will see some mesmerizing scenes on the way. The most popular is the Sela Pass which comes 70 kilometers before Tawang. Please note that non-residents of Arunachal Pradesh require an Inner Line Permit (ILP) to enter the state.
Gulmarg
Elevation – about 2,650 meters
Most popular thing to do – take Gulmarg Gondola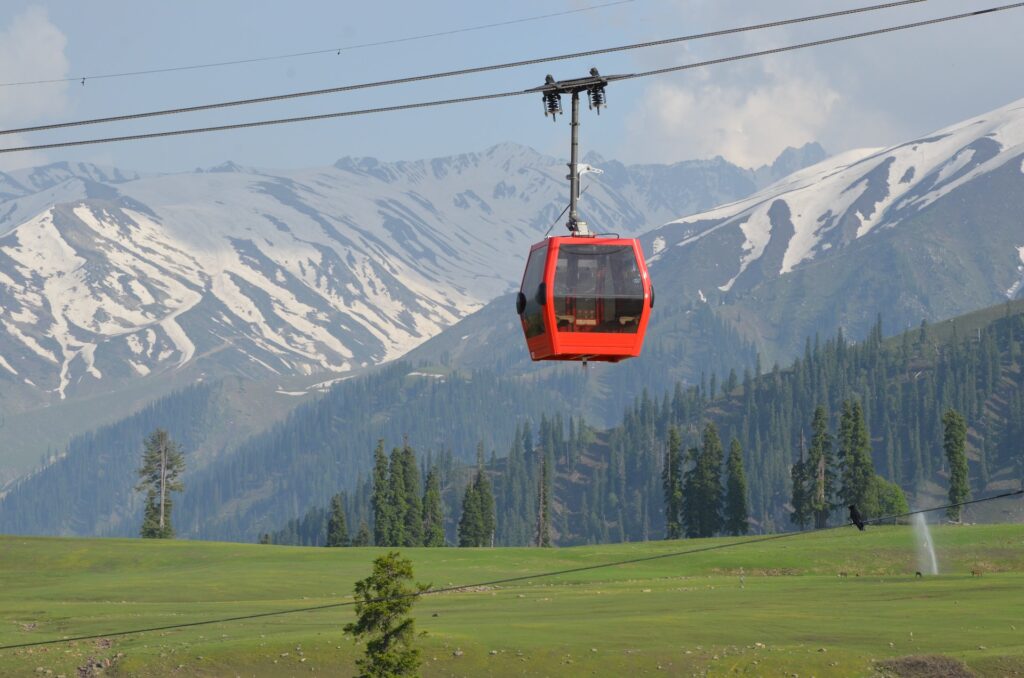 Gulmarg is probably the most popular hill station in Jammu and Kashmir. It is located at an elevation of 2,650 meters in the Pir Panjal subrange of the Himalayas. Gulmarg is famous for its Gulmarg Gondola which is the second-longest cable car in the world. In winter, Gulmarg becomes a popular skiing destination.
Dhanaulti/Kanatal
Elevation – about 2,250 meters
Most popular thing to do – trek to Surkanda Devi temple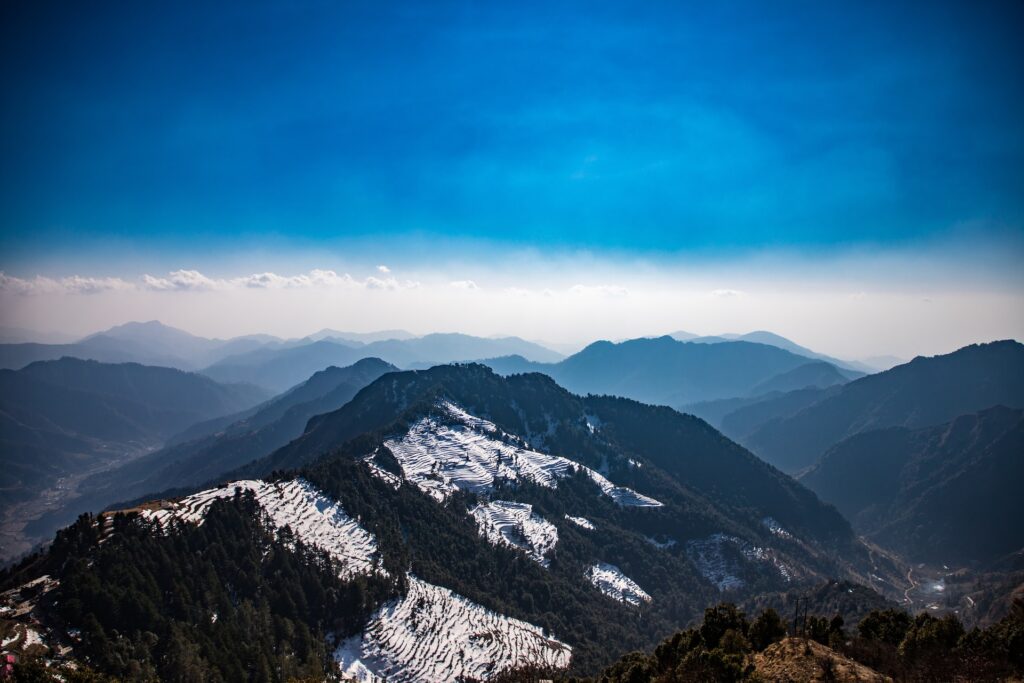 The offshoot hill station that has become the most popular in the Himalayas is Dhanaulti. Dhanaulti is located about 35 kilometers from the popular hill station Mussoorie on the Mussoorie-Chamba road. Kanatal is another 17 kilometers from Dhanaulti. By staying at Dhanaulti, many options open up. You can visit the nearby Tehri Dam, New Tehri, Kaudia forest, etc, or else enjoy a quiet time at your hotel/resort.
Manali
Elevation – 2,050 meters
Most popular thing to do – visit Hadimba Devi Temple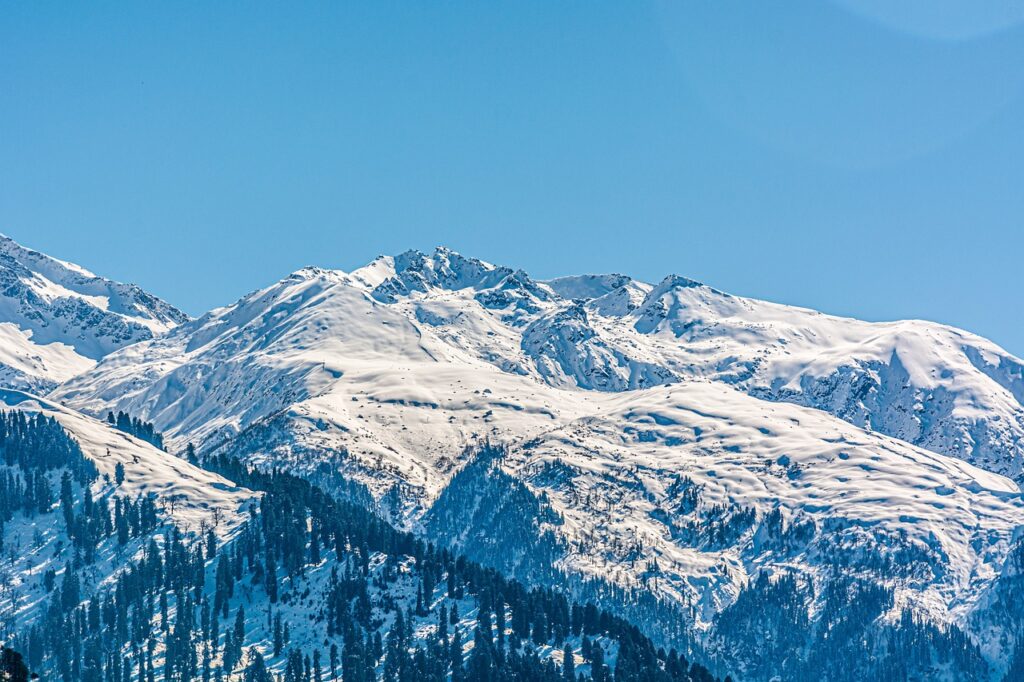 I have skipped many popular hill stations in this post but not Manali. This is because of the location of Manali. Surrounded by snowy peaks, Manali serves as the starting point of various treks. There are numerous spots you can visit with your family in Manali and the surrounding areas. The most popular ones are Hadimba Devi Temple, Solang Valley, Vashishta Temple, etc.
---
Read more