The following is a comparison between the United States of America (USA) and Germany, two large economies of the world. Let's read.
USA vs Germany – country comparison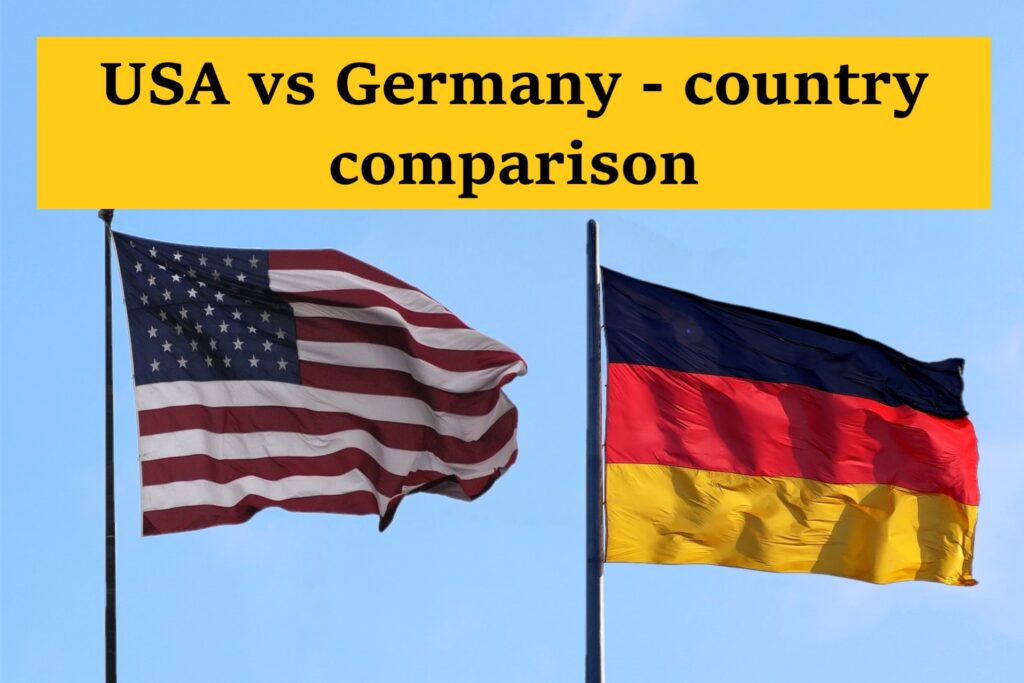 Which country is bigger, USA or Germany?
The USA is 28 times bigger than Germany. Germany is the seventh largest country in Europe. The United States of America is the third largest country in the world.
Area of the USA – around 9.8 million square kilometers
Area of Germany – approximately 357,000 square kilometers
Which country has a larger population, USA or Germany?
Population of the USA – over 333 million (2022)
Population of Germany – 84.5 million (2023)
USA vs Germany economy
USA and Germany rank number 1 and 4 respectively in terms of GDP (nominal) in the world (2023). In both the countries service sector dominates the economy.
Top 3 largest cities by population
USA
New York City
Los Angeles
Chicago
Germany
Berlin
Hamburg
Munich
(Also read: USA and Australia – country comparison | USA vs Australia)
Popular places to visit
USA
New York City, Los Angeles, San Francisco, Yellowstone National Park, Chicago, Yosemite National Park, Miami, Las Vegas, etc.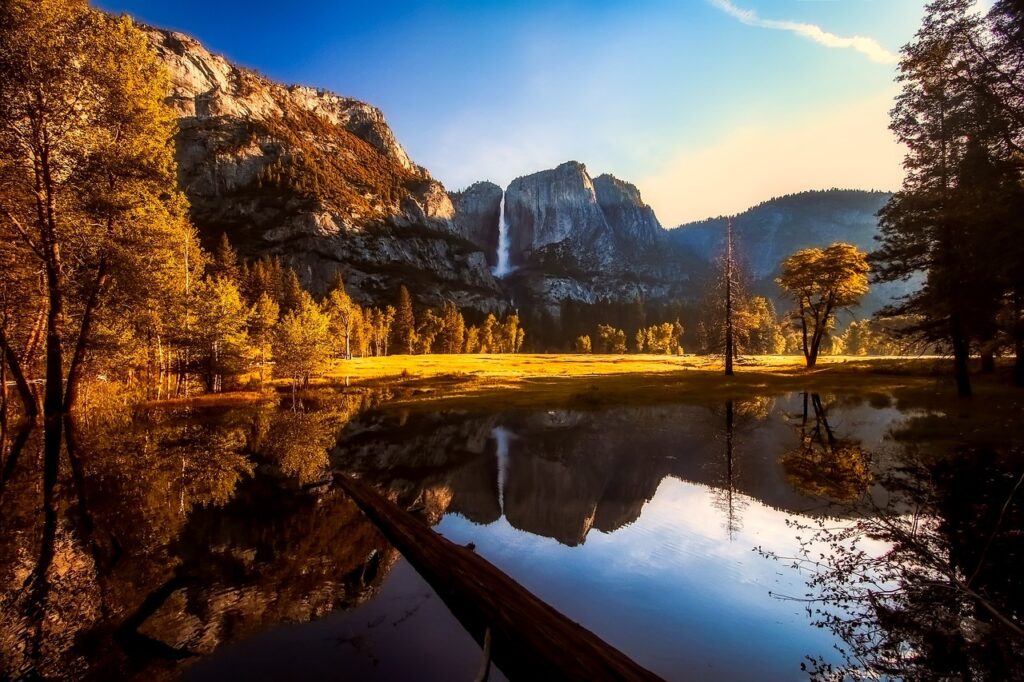 Germany
Berlin, Munich, Frankfurt, Hamburg, Cologne, Dresden, Nuremberg, Düsseldorf, etc.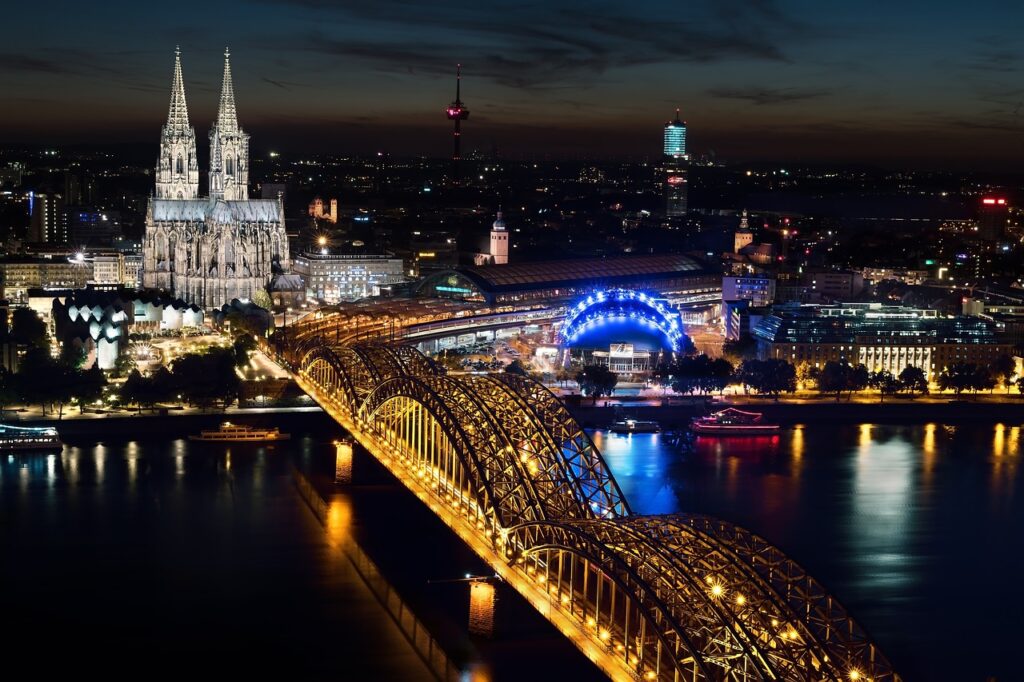 Comparison table
| | | |
| --- | --- | --- |
| | USA | Germany |
| Area | around 9.8 million square kilometers | approximately 357,000 square kilometers |
| Population | over 333 million (2022) | 84.5 million (2023) |
| Region | North America | Western Europe |
| Currency | United States Dollar | Euro |
| Most spoken language | American English | German |
| Capital City | Washington, D.C. | Berlin |
| Largest City | New York City | Berlin |
| Most popular sport | American football | Football (Soccer) |
| Busiest Airport | Hartsfield–Jackson Atlanta International Airport | Frankfurt Airport |
| Largest Metropolitan area | New York metropolitan area (Tri-State area) | Rhine-Ruhr metropolitan region |
| Life expectancy (UN/2021) | 77.2 | 80.6 |
| Highest mountain | Denali (20,310 ft/6,190 meters) | Zugspitze (2,962 m/9,718 ft) |
| Number of UNESCO World Heritage Sites | 25 | 52 |
| National Tree | Oak | Oak |
| National Animal | Bald eagle (national bird), America bison (national mammal) | Eagle |
| Largest island | Hawaii island (10,430 sq km) | Rügen (926 sq km) |
| Largest lake | Lake Superior | Lake Constance |
Flag of the USA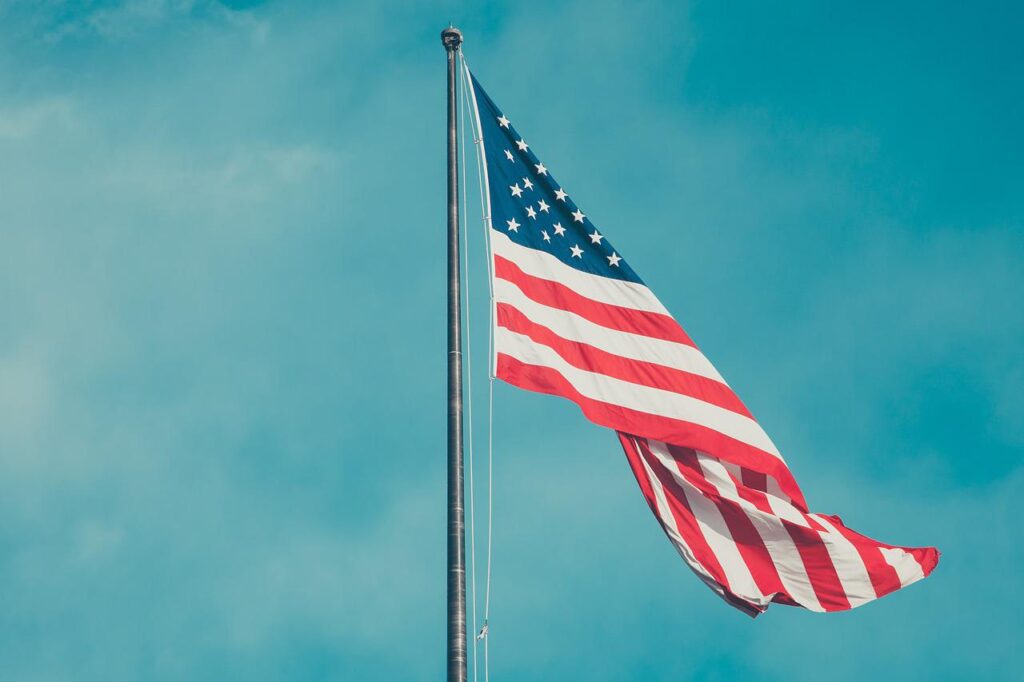 Flag of Germany