The following is a comparison between Canada and Mexico, two large countries in North America. Let's read.
Canada vs Mexico – country comparison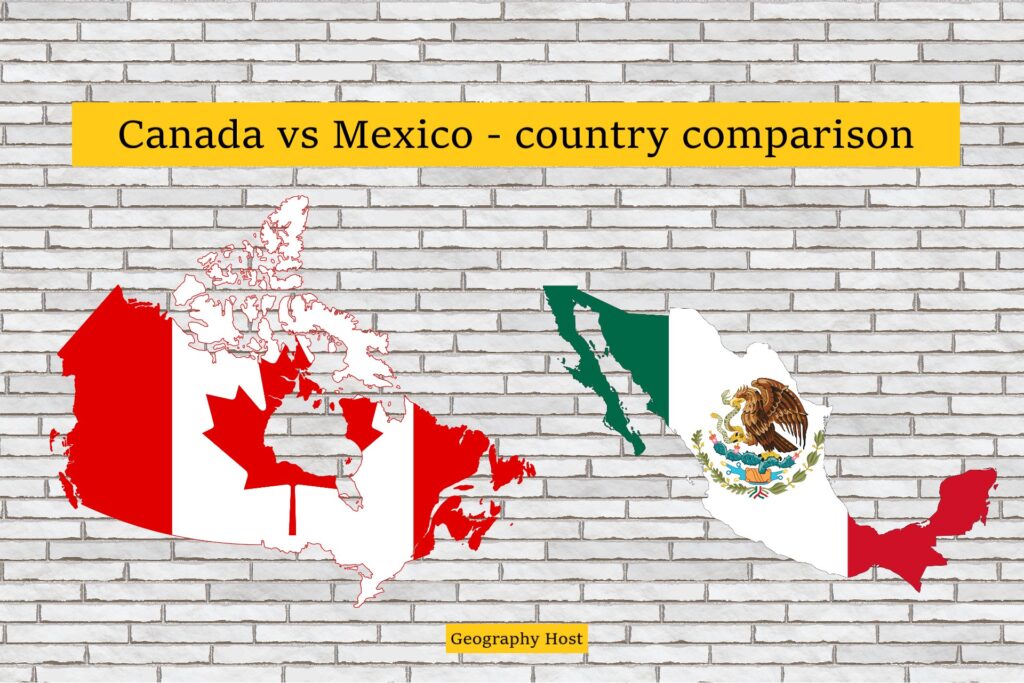 Which country is bigger, Canada or Mexico?
Canada is a much bigger country. It is five times bigger than Mexico.
Area of Canada – around 10 million square kilometers
Area of Mexico – 1.964 million square kilometers
Which country is more populous, Canada or Mexico?
Population of Canada – around 37 million (2021 census)
Population of Mexico – 126 million (2020 census)
Overview
| | Canada | Mexico |
| --- | --- | --- |
| Area | around 10 million square kilometers | 1.964 million square kilometers |
| Area rank | 2nd | 13th |
| Population | around 37 million (2021 census) | 126 million (2020 census) |
| Capital City | Ottawa | Mexico City |
| Largest City | Toronto | Mexico City |
| Most spoken language | English | Spanish |
| Most popular sport | Ice Hockey | Football (association football) |
| Life expectancy | 82.7 (UN/2021) | 70.2 (UN/2021) |
| Currency | Canadian dollar | Mexican Peso |
| Largest sector | Service sector | Service sector |
| National animal | Beaver and the Canadian Horse | Golden Eagle |
| National tree | The maple tree | Taxodium mucronatum (Montezuma bald cypress) |
Top 3 largest cities by population
Canada
Toronto
Montreal
Calgary
(Also read: Top 10 largest cities and Metropolitan areas in Canada)
Mexico
Mexico City
Tijuana
Ecatepec de Morelos
(Also read: Top 10 largest cities in Mexico by population | Mexico's largest cities)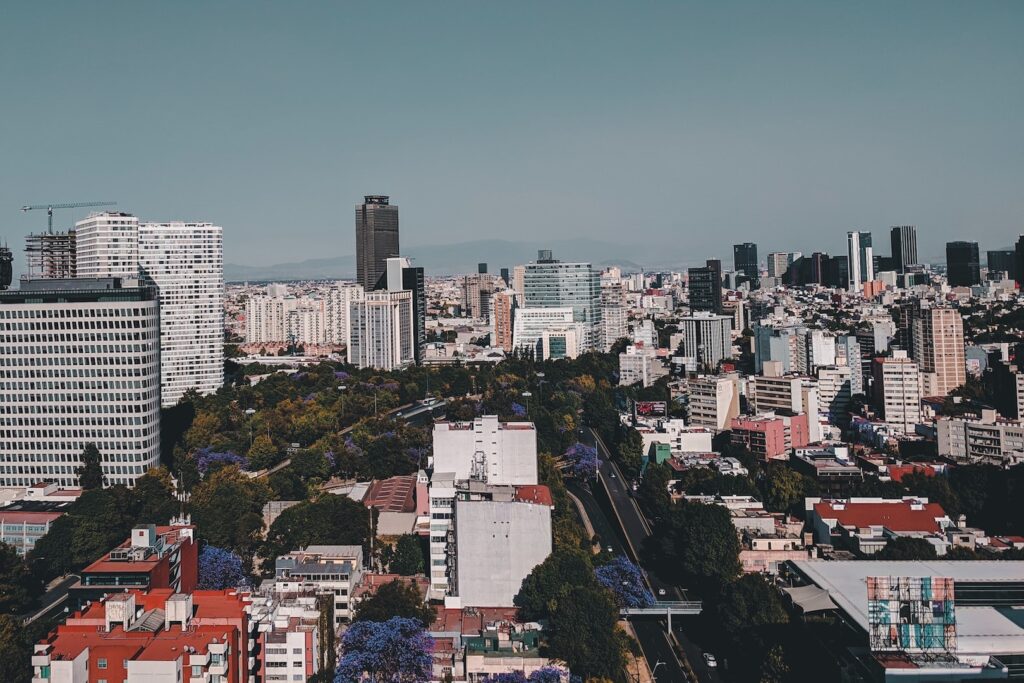 Geography
| | Canada | Mexico |
| --- | --- | --- |
| Region | North America | North America |
| Highest mountain | Mount Logan (5,959 meters) | Pico de Orizaba (Citlaltépetl) (5,636 meters) |
| Largest Island | Baffin island (507,450 sq km) | Tiburón Island (1,200 sq km) |
| Major Rivers | Mackenzie, Yukon, Saint Lawrence, Nelson, Slave, etc. | Río Bravo (Rio Grande), Colorado, Usumacinta, Culiacán, Balsas, Lerma, etc. |
Tourism
| | Canada | Mexico |
| --- | --- | --- |
| Popular places to visit | Toronto, Montreal, Niagara Falls, Ottawa, Banff National Park, Vancouver, Quebec City, etc. | Mexico City, Cancún, Cabo San Lucas, Puerto Vallarta, Chichén Itzá, Playa del Carmen, Zihuatanejo, Tulum, etc. |