USA and Canada are two large countries in North America. Because of their similar sizes, these two countries are often compared. There is so much to talk about these two countries. Let's compare USA and Canada.
USA vs Canada | country comparison
Which country is larger in area, USA or Canada?
The United States of America has an area of about 9.8 million square kilometers making it the third largest country in the world. Canada is larger than the United States with an area of about 10 million square kilometers. Canada is the second largest country in the world.
---
ADVERTISEMENT
---
Which country has a larger population, USA or Canada?
The US has a much higher population. The population in the US is over 333 million (2022 estimate). The population of Canada is just around 40 million (2023 estimate).
Popular sports
American football, baseball, and basketball are the three most popular sports in the US.
Ice Hockey, Lacrosse are the two most popular sports in Canada. Soccer, basketball, and baseball are also quite popular in Canada.
Capital city
Washington, D.C. is the capital of the United States. The city has a population of nearly 700,000.
Canada's capital Ottawa has a population of over a million.
Highest mountain peak
USA – Denali also known as Mount McKinley (6,190 meters)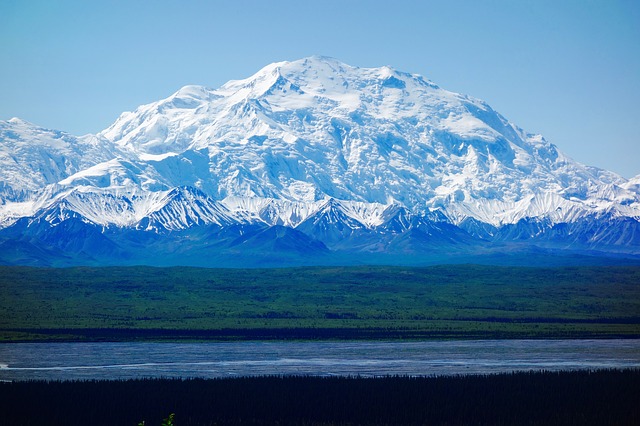 Canada – Mount Logan (5,959 meters)
---
ADVERTISEMENT
---
States/Provinces
The US has 50 states and a federal district i.e., Washington, D.C. Moreover, there are various territories and islands in the United States.
Canada has 10 provinces and 3 territories.
Which country has more lakes, USA or Canada?
Read here – Which country has the most lakes – Canada, Russia, or the US?
Top 5 largest cities
USA
New York
Los Angeles
Chicago
Houston
Phoenix
Canada
Toronto
Montreal
Calgary
Ottawa
Edmonton
Population density
Both Canada and the United States have a low population density when compared with most nations. The United States has a population density of 33-35 people per square kilometer.
Canada is one of the least densely populated countries on Earth. The population density of Canada is just 4 people per square kilometer.
Climate
Canada being closer to the North Pole is much colder than the USA. The USA has a wide range of climate zones from tropical to Polar.
Languages
English is the most spoken language in the United States followed by Spanish. The US does not have an official language.
English and French are the two official languages of Canada. English is the most widely spoken language in Canada.
GDP (nominal)
The USA is the country with the largest GDP in the world. Canada has the eighth-largest GDP in the world (2022).
Flag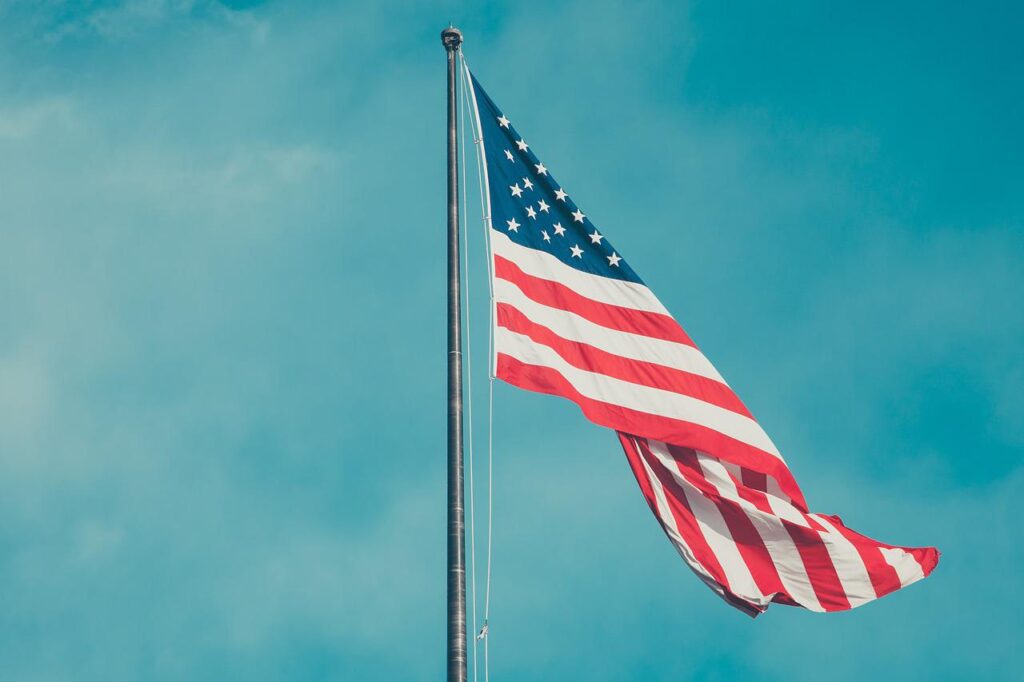 USA vs Canada
| | | |
| --- | --- | --- |
| | USA | Canada |
| National bird | Bald Eagle | Gray Jay |
| National tree | The Oak | The maple tree |
| Currency | United States dollar | Canadian dollar |
| Area | about 9.8 million square kilometers | about 10 million square kilometers |
| Area rank | 3rd | 2nd |
| Population | over 333 million (2022 estimate) | around 40 million (2023 estimate) |
| National Animal | American Bison (national mammal) | Beaver and the Canadian Horse |
| Most spoken language | English | English and French |
| Busiest Airport | Hartsfield–Jackson Atlanta International Airport | Toronto Pearson International Airport |
| Most popular sport | American Football | Ice Hockey |
| Type of government | Federal presidential constitutional republic | Federal parliamentary constitutional monarchy |
| Life expectancy at birth (2021/UN) | 77.2 | 82.7 |