The United States of America and Russia are two large countries together comprising nearly 5.3 percent of total Earth's surface area. The following is a comparison between the USA and Russia. Let's read.
USA vs Russia – country comparison
Which country is larger in area, USA or Russia?
Russia is more than 1.7 times larger than the USA. Russia and USA rank 1 and 3 respectively in terms of area in the world.
Area of USA – approximately 9.8 million square kilometers
Area of Russia – around 17.1 million square kilometers
Which country has a larger population, USA or Russia?
The USA is more populated as well as more densely populated as compared with Russia. The majority population of Russia is concentrated in the European part. The Asian part is vast and sparsely populated.
Population of USA – over 333 million (2022 estimate)
Population of Russia – around 147 million (2021)
In which country, the life expectancy is higher?
The life expectancy in the US (77.2) is higher as compared with the life expectancy in Russia (69.4) (UN/2021).
Top 3 largest cities by population
USA
New York City
Los Angeles
Chicago
Russia
Moscow
Saint Petersburg
Novosibirsk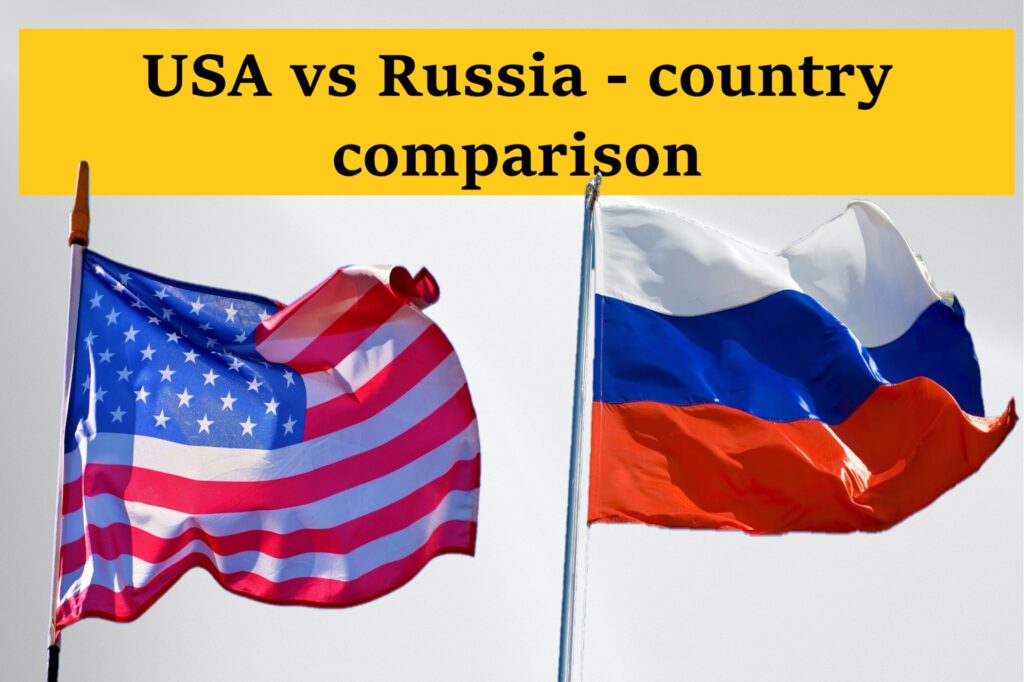 Overview
| | | |
| --- | --- | --- |
| | USA | Russia |
| Area | approximately 9.8 million square kilometers | around 17.1 million square kilometers |
| Area rank | 3rd | 1st |
| Region | North America | Asia and eastern Europe (transcontinental) |
| Population | over 333 million (2022 estimate) | around 147 million (2021) |
| Currency | United States Dollar | Russian Ruble |
| Capital City | Washington, D.C. | Moscow |
| Largest City | New York City | Moscow |
| Most spoken language | American English | Russian |
| Most popular sport | American Football | Football (soccer) |
| Life expectancy (UN/2021) | 77.2 | 69.4 |
Geographical features
| | | |
| --- | --- | --- |
| | USA | Russia |
| Highest mountain peak | Denali (6,190 meters/20,310 ft) | Mount Elbrus (5,642 meters/18,510 ft) |
| Major Rivers | Missouri, Mississippi, Yukon, Rio Grande, Arkansas, Colorado, etc. | Volga River, Ob River, Yenisei River, Lena River, Amur River, Irtysh River, etc. |
| Longest River | Missouri River | Lena River |
| Largest Island | Hawaii island (10,430 sq km) | Sakhalin (72,492 sq km) |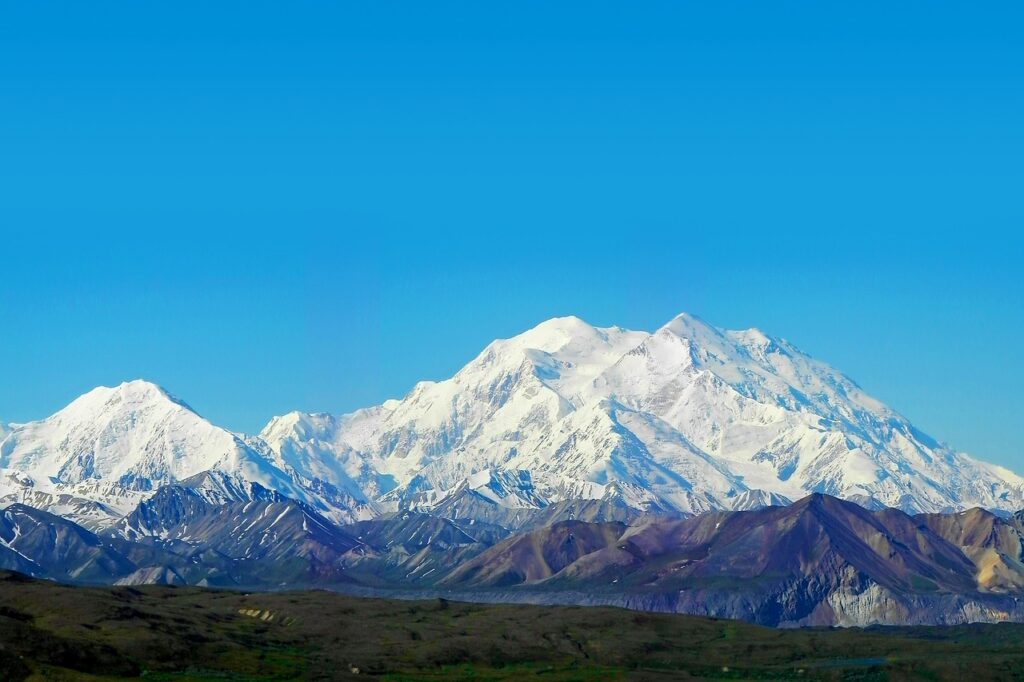 (Also read: Which country has the most lakes – Canada, Russia, or the US?)
National Symbols
| | | |
| --- | --- | --- |
| | USA | Russia |
| National animal | American bison (national mammal) | Eurasian brown bear |
| National tree | The Oak | Birch |
| National bird | Bald Eagle | – |
| National flower | Rose (National floral emblem) | Chamomile |
(Also read: USA vs Brazil | USA and Brazil – country comparison)
Flag of USA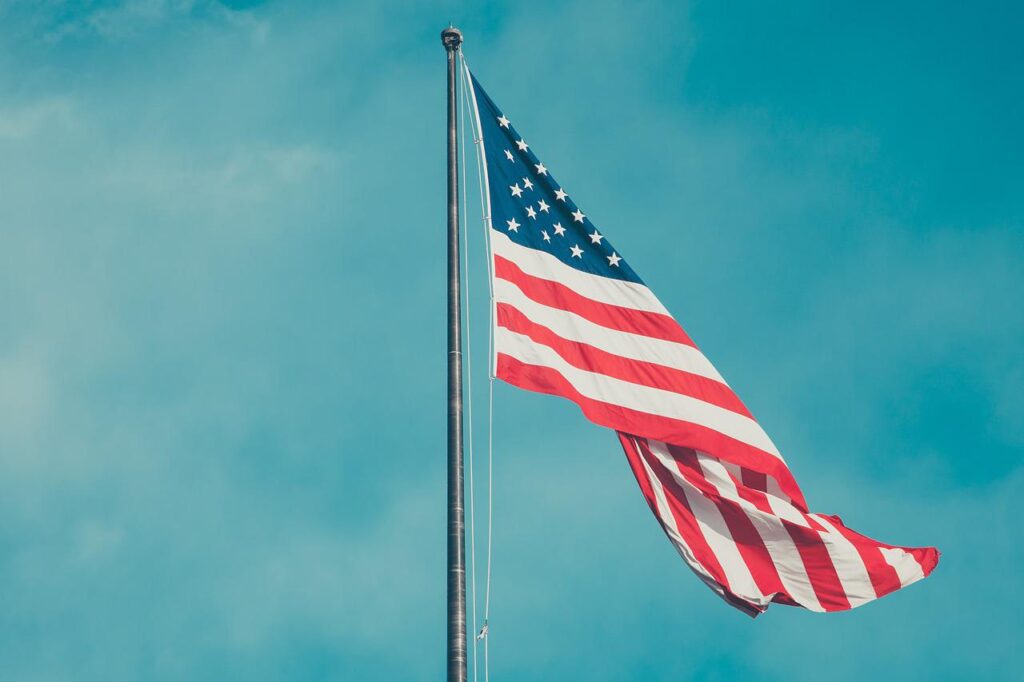 Flag of Russia