India and Bangladesh are two neighboring countries in Southern Asia. Both these countries share a lot of similarities, at the same time, are very different. Let's compare these two countries in this post.
India and Bangladesh – country comparison
Which country is larger in terms of area, India or Bangladesh?
India is a much bigger country compared with Bangladesh. It is more than 22 times larger than Bangladesh.
Area of India – around 3.3 million square kilometers
Area of Bangladesh – 148,460 square kilometers
Which country is more populous, India or Bangladesh?
Both these countries are heavily populated. India being larger, is more populous.
Population of India – close to 1.41 billion (2022) (estimated)
Population of Bangladesh – 165 million (2022)
National Animal
The Royal Bengal Tiger is the national animal of both India and Bangladesh. The Bengal Tiger is a subspecies of Tiger found in the Indian subcontinent. The Bengal Tiger makes up the majority of the Tiger population in the world.
Most spoken language
Hindi is the most spoken language in India. Other major languages are Marathi, Bengali, Kannada, Telugu, Tamil, etc. Bengali (Bangla) is by far the most spoken language in Bangladesh.
---
Also read
---
Popular sports
Cricket is the most popular sport in both India and Bangladesh. In India, other popular sports are Badminton, Kabaddi, hockey, and football.
In Bangladesh, football is a close second in terms of popularity. Cricket has only become popular in Bangladesh in the last few decades.
Which country is more densely populated, India or Bangladesh?
The population density in Bangladesh is much more than that in India. The country ranks among the top 10 most densely populated countries.
Population density in India – 420-430 people per sq km (very high) (2022 estimate)
Population density in Bangladesh – around 1,100 people per sq km (extremely high) (2022)
Capital city
India – New Delhi
Bangladesh – Dhaka
Top 3 Largest cities
India
Mumbai
Delhi
Bengaluru
Bangladesh
Dhaka
Chattogram (Chittagong)
Khulna
Highest mountain peak
India – read here
Bangladesh – Tazing Dong (1,280 metres/4,200 ft)
Largest lake
India – Vembanad Lake
Bangladesh – Kaptai Lake
Major Rivers
India – Ganga, Yamuna, Brahmaputra, Godavari, Krishna, Indus, etc
Bangladesh – Padma, Brahmaputra, Meghna, Surma, Jamuna, etc
GDP
The GDP (nominal) of India is larger than Bangladesh's GDP.
Flag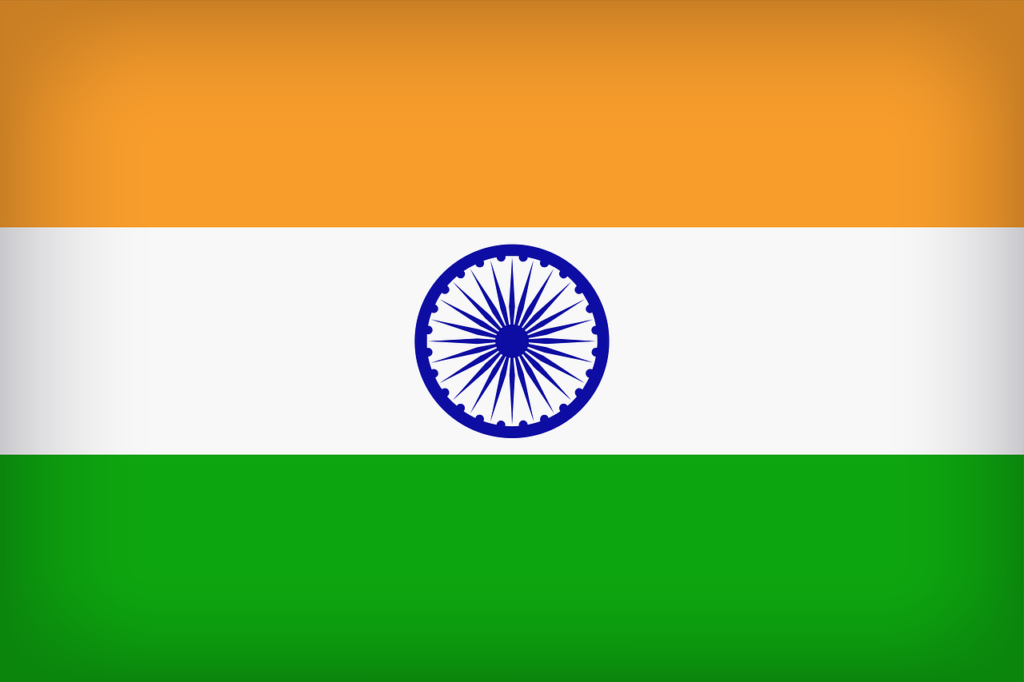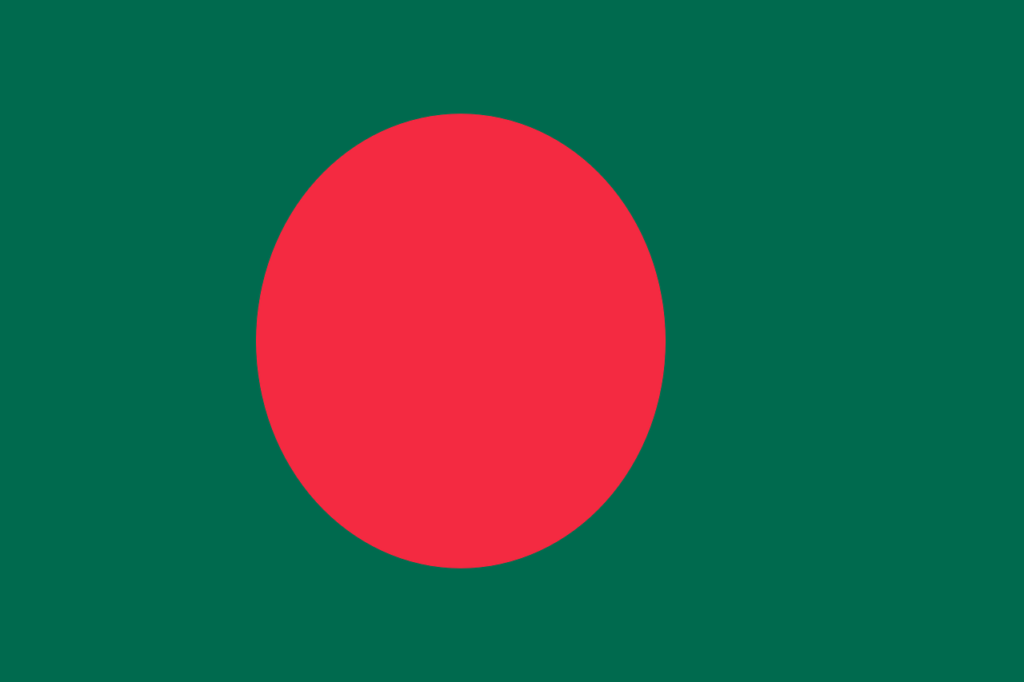 Largest island
India – North Andaman (1,408 square kilometers)
Bangladesh – Bhola Island (1,441 square kilometers)
| | | |
| --- | --- | --- |
| | India | Bangladesh |
| Area | around 3.3 million square kilometers | 148,460 square kilometers |
| Population | close to 1.41 billion (2022) (estimated) | 165 million (2022) |
| Currency | Indian Rupee | Bangladeshi Taka |
| National Animal | Tiger | Tiger |
| National Tree | The Banyan Tree | The Mango Tree |
| Most spoken language | Hindi | Bengali (Bangla) |
| Capital city | New Delhi | Dhaka |
| Largest city | Mumbai | Dhaka |