The most visited tourist destinations near Delhi-NCR are the hill stations of the Himalayas. During the extreme summer months, the people living on the plains flock to the mountains to escape the heat. Also, during the snowfall season, there is an upsurge in the tourist numbers in the Himalayas. The tourist season is important for the economy of the hills. At the same time, the fragile Himalayan ecosystem is pressurized. The following are the 5 most visited hill stations near Delhi and NCR (within 500 kilometers). Please note that this is not a ranking list.
Top 5 hill stations near Delhi
1. Nainital
Average elevation– around 2,000 meters
Nainital is probably the most visited hill station in India. It is approximately 300 kilometers from Delhi by road. Kathgodam is the nearest railway station (35 kilometers) from Nainital. There are direct trains from Delhi to Kathgodam. From Kathgodam, local buses and taxis to Nainital are easily available.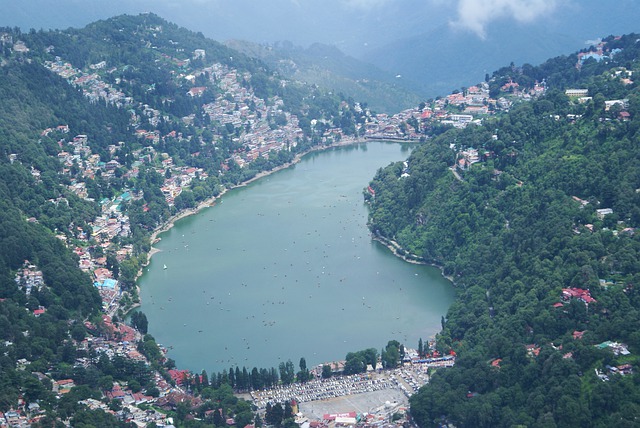 Nainital got its name from the famous Naini lake located in the center of the town. Apart from the Naini lake, the other key attractions in Nainital are G.B.Pant high altitude zoo, Maa Naina Devi Temple, Kainchi Dham Baba Neem Karoli Ashram, etc. The short trek to Naina peak is also very popular in Nainital.
Extended trip
On an extended trip, nearby hill stations like Bhimtal and Mukteshwar are also visited by tourists.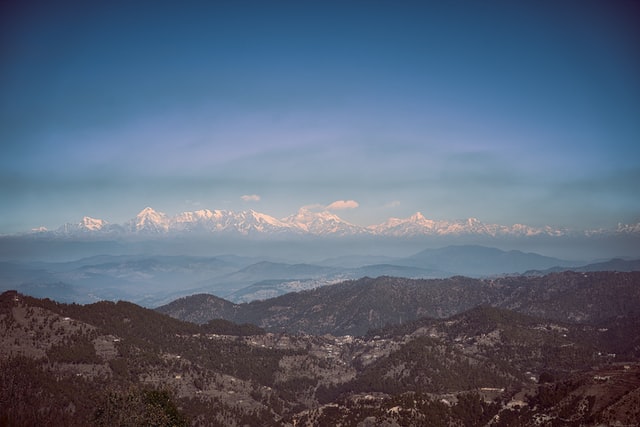 (Also read: Top 10 most famous lakes in India | interesting facts)
2. Shimla
Average elevation– around 2,200 meters
Shimla is the capital of Himachal Pradesh. A historic town, Shimla is famous for its scenic views and its mountain railways. There are tall Deodar trees in and around Shimla.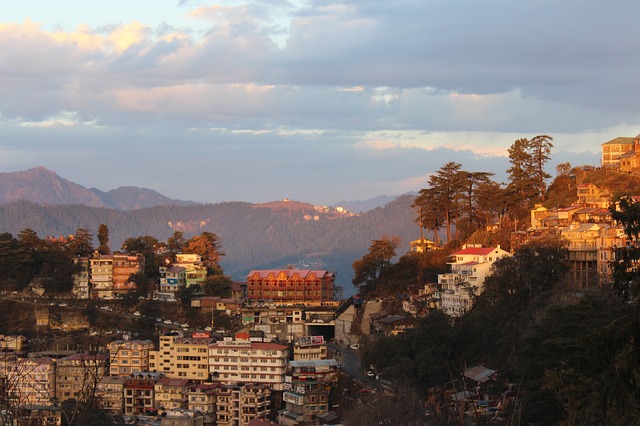 Shimla is approximately 350 kilometers from Delhi by road. The nearest broad gauge railway station from Shimla is the Kalka railway station. From Kalka buses and taxis are easily available. Also, one can board the famous Kalka-Shimla mountain railways. The key attractions in Shimla are the Jakhu Temple, the Ridge, the Indian Institute of Advanced Study, etc.
Extended trip
On an extended trip, nearby hill stations like Kufri and Mashobra are also visited by tourists.
3. Mussoorie
Average elevation– around 2,000 meters
The 'Queen of hills' Mussoorie is a famous hill station around 300 kilometers from Delhi and 35 kilometers from Dehradun. To reach Mussoorie, one can board a train from Delhi to Dehradun and then take a bus to Mussoorie. The Key attractions in Mussoorie are Kempty Falls, Lal Tibba, George Everest's House, Gun hill, etc.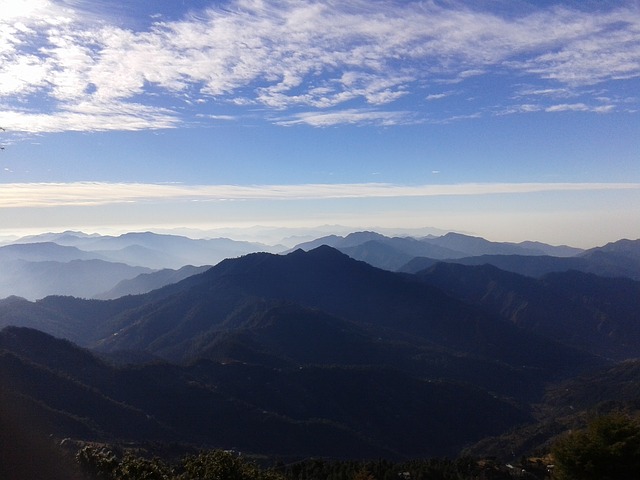 Extended trip
Mussoorie is located at a location surrounded by a plethora of other destinations. Dhanaulti hill station is located 30 kilometers from Mussoorie. Kanatal is 50 kilometers from Mussoorie. Chamba is 60 kilometers from Mussoorie. Many people visiting Mussoorie also visit the famous Tehri Dam, the tallest dam in India. The Tehri Dam is 80 kilometers from Mussoorie.
4. Lansdowne
Average elevation– around 1,700 meters
Lansdown is 260 kilometers from Delhi by road. At an average elevation of 1,700 meters, Lansdowne is surrounded by dense pine and oak forests. Lansdowne has become very popular in the last few years as other famous hill stations often remain crowded.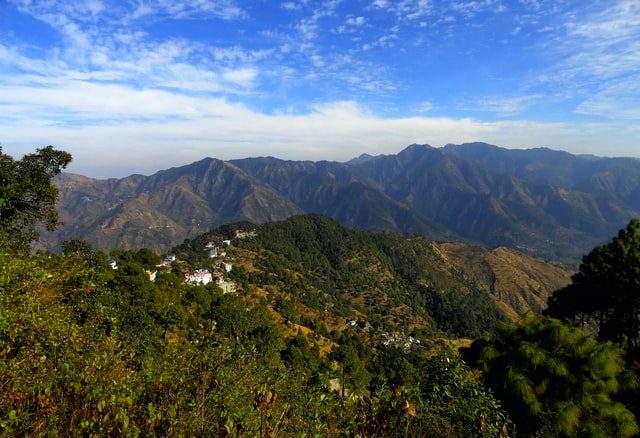 Kotdwar railway station is the closest railway station to Lansdowne (40 kilometers). Key attractions in Lansdowne are Bhulla Taal, Tip N Top, Tarkeshwar Mahadev Temple, etc. Lansdowne is a Cantonment town being the regimental center of the Garhwal Rifles.
5. Dharamshala
Located around 500 kilometers from Delhi, Dharamshala is a hill station in Himachal Pradesh. Dharamshala is located at a beautiful location with scenic views of the Dhauladhar range. The key attractions in Dharamshala are Namgyal Monastery, Triund, Dharamshala cricket stadium, Mcleod Ganj, etc.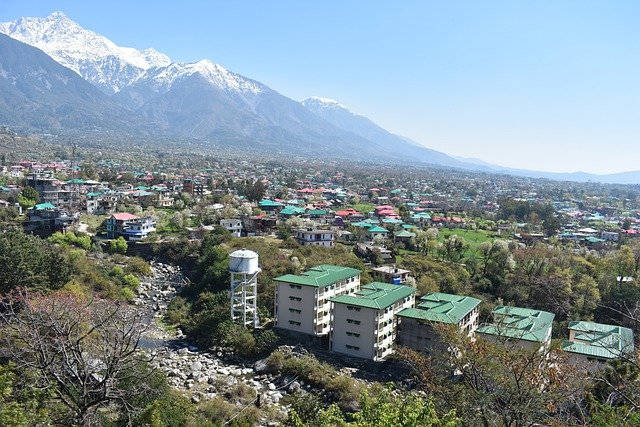 Dharamshala is the place of refuge for many Tibetan refugees. The 14th Dalai Lama resides in McLeod Ganj, a suburb of Dharamshala. The nearest broad-gauge railway station from Dharamshala is Pathankot railway station (85 kilometers).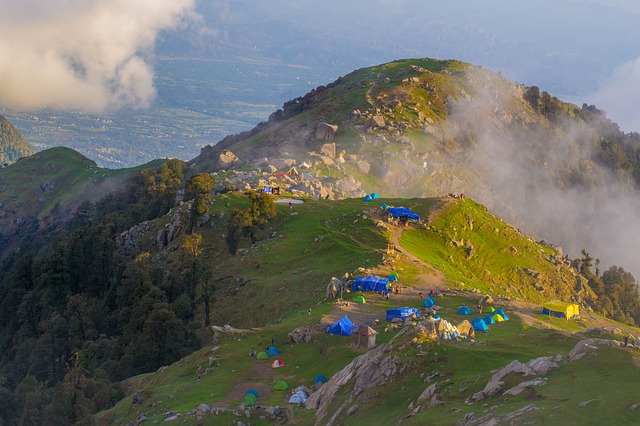 Less visited gems in the Himalayas (within 500 kilometers from Delhi)
Chakrata, Uttarakhand (~350 kilometers)
Chaupal, Himachal Pradesh (~430 kilometers_
Ranikhet, Uttarakhand (~360 kilometers)
Almora, Uttrakhand (~370 kilometers)
Narkanda, Himachal Pradesh (~410 kilometers
Lohaghat, Uttarakhand (~420 kilometers)