The following is a comparison between the United States of America (USA), a large country in North America and Japan, a developed East Asian country. Let's read.
USA and Japan – country comparison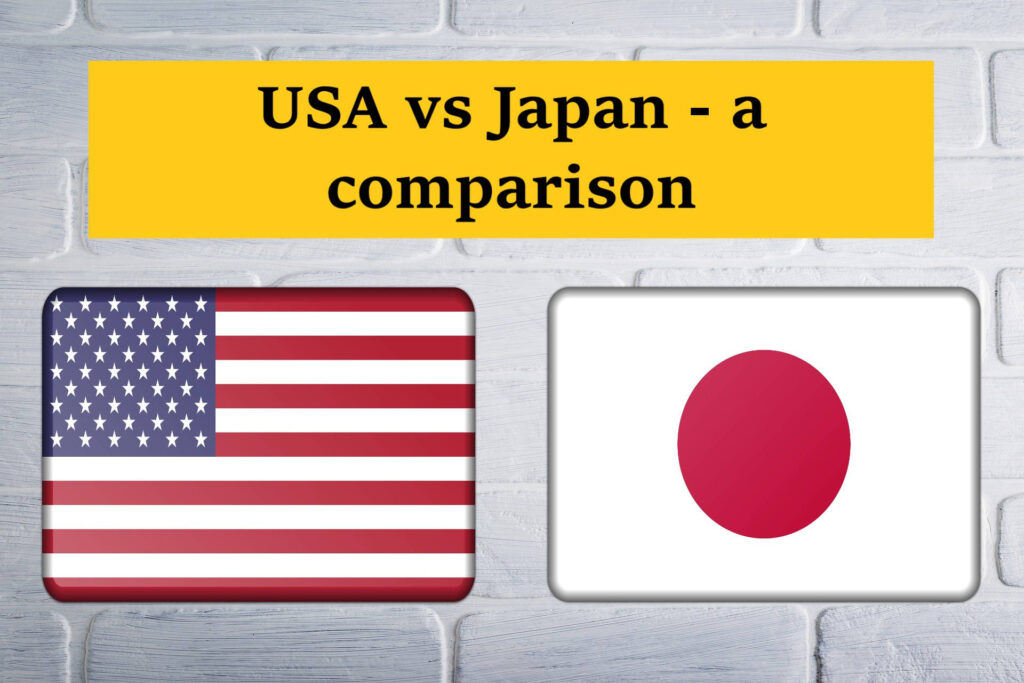 Which country is bigger, USA or Japan?
The USA has a much bigger area as compared with Japan. It is 26 times bigger than Japan.
Area of USA – approximately 9.8 million square kilometers
Area of Japan – approximately 378,000 square kilometers
Which country has a larger population, USA or Japan?
The United States has a larger population in comparison to Japan. However, the population density in Japan is higher.
Population of USA – over 333 million (2022 estimate)
Population of Japan – 126 million (2020)
---
ADVERTISEMENT
---
Top 3 largest cities
USA
New York City
Los Angeles
Chicago
Japan
Tokyo
Yokohama
Osaka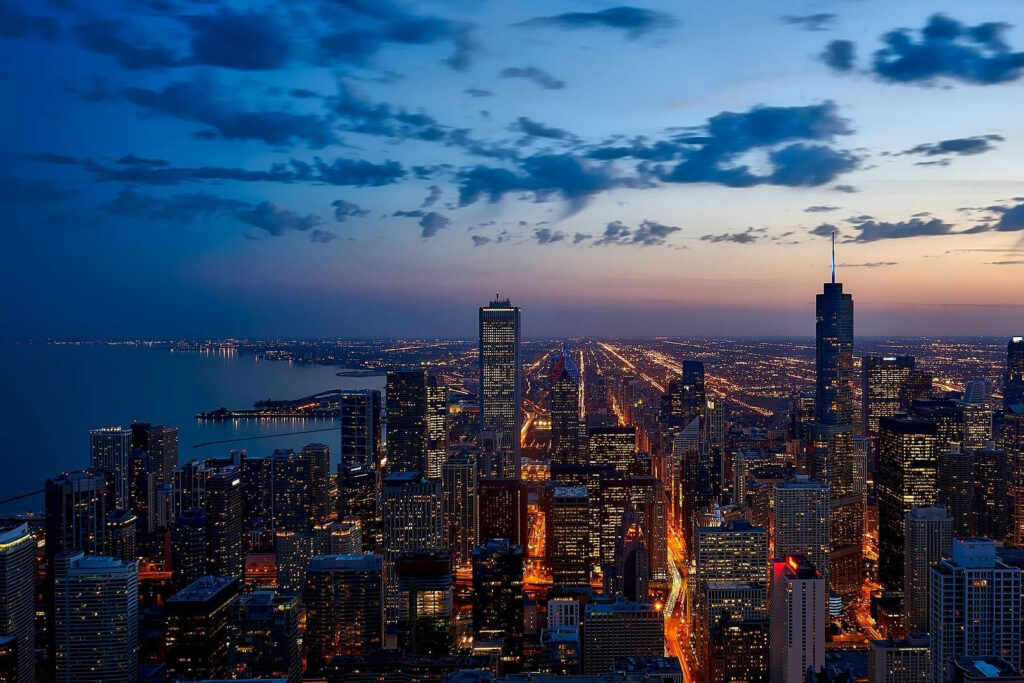 Overview
| | | |
| --- | --- | --- |
| | USA | Japan |
| Area | approximately 9.8 million square kilometers | approximately 378,000 square kilometers |
| Area rank | 3rd | 62nd |
| Population | over 333 million (2022 estimate) | 126 million (2020) |
| Capital City | Washington, D.C. | Tokyo |
| Largest City | New York City | Tokyo |
| Most spoken language | American English | Japanese |
| Life expectancy (UN/2021) | 77.2 | 84.8 |
| Largest Metropolitan area | New York metropolitan area (Tri-State area) | Greater Tokyo Area |
| Most popular sport | American Football | Baseball |
---
ADVERTISEMENT
---
Geography
| | | |
| --- | --- | --- |
| | USA | Japan |
| Region | North America | East Asia |
| Highest mountain peak | Denali (20,310 ft/6,190 meters) | Mount Fuji (12,389 ft/3,776 m) |
| Largest Island | Hawaii island (10,430 sq km) | Honshu Island (228,000 sq km) |
| Largest lake | Lake Superior | Lake Biwa |
| Major mountain ranges | Rocky Mountains, Sierra Nevada, Appalachian Mountains, Alaska Range, Cascade Range, etc | Hida Mountains, Kiso Mountains, Akaishi Mountains, Kyushu Mountains, etc |
| Major Rivers | Missouri, Mississippi, Yukon, Rio Grande, Arkansas, Colorado, etc | Shinano, Ishikari, Tone, Teshio, Kushiro, Kitakami, Abukuma, etc |
| Longest River | Missouri River | Shinano River |
| Highest volcano | Mount Bona (5,040 m) | Mount Fuji (3,776 m) |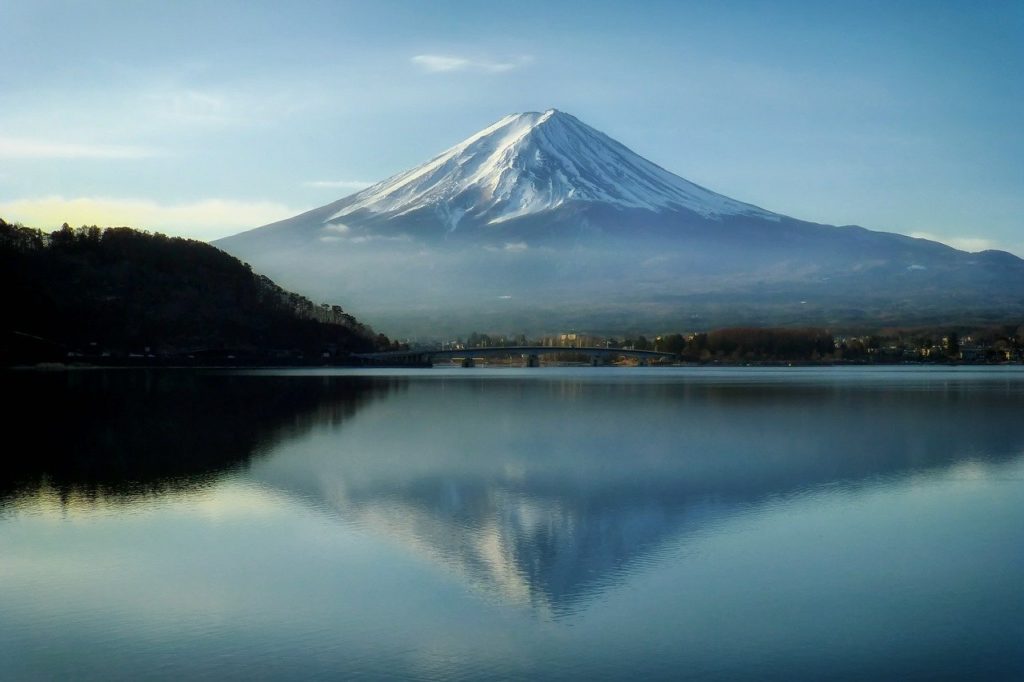 Economy
| | | |
| --- | --- | --- |
| | USA | Japan |
| Currency | United States Dollar | Japanese Yen |
| GDP rank (nominal) | 1st | 3rd |
| Largest sector | Service sector | Service sector |
Also read
Tourism
| | | |
| --- | --- | --- |
| | USA | Japan |
| Places to visit | New York City, Los Angeles, Chicago, Yellowstone National Park, San Francisco, Yosemite National Park, Grand Canyon, etc. | Tokyo, Kyoto, Osaka, Hiroshima, Sapporo, Yokohama, etc |
| Busiest Airport | Hartsfield–Jackson Atlanta International Airport | Haneda Airport, Tokyo |
| Number of UNESCO World Heritage Sites | 24 | 25 |
| Most visited City | New York City | Tokyo |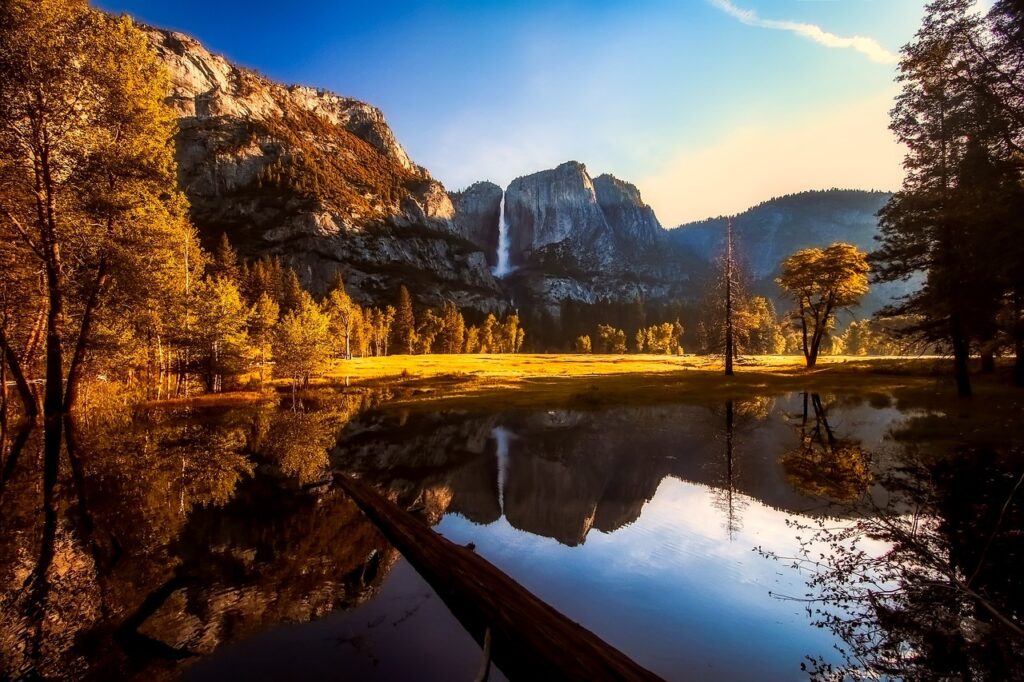 National Symbols
| | | |
| --- | --- | --- |
| | USA | Japan |
| National Animal | American Bison (national mammal) | – |
| National Flower | Rose | Cherry blossom |
| National bird | Bald Eagle | Green pheasant |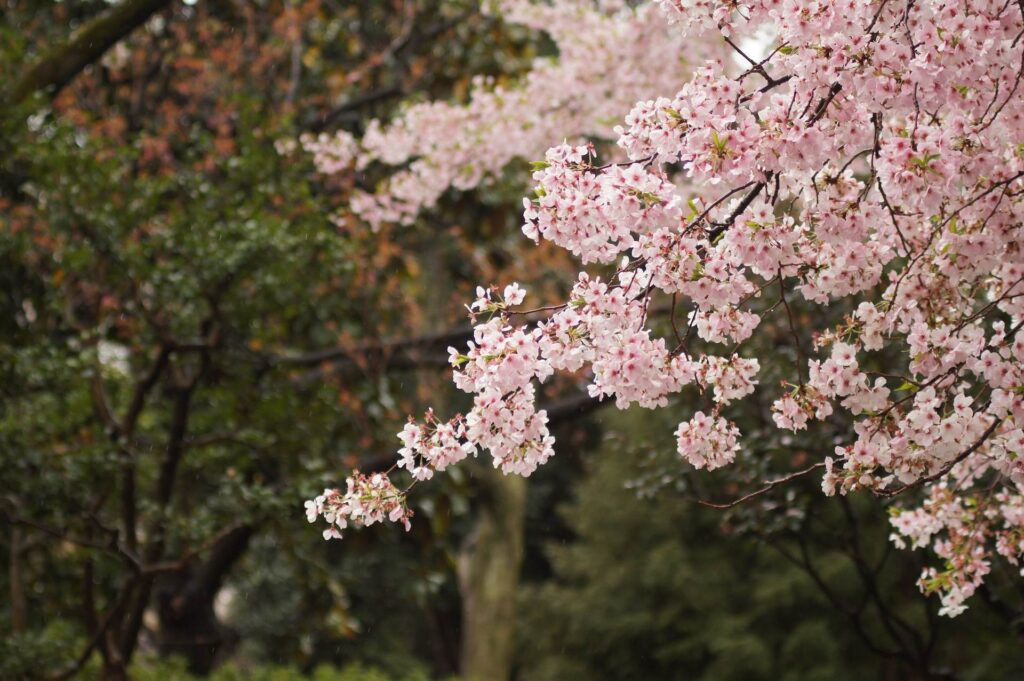 Flag of USA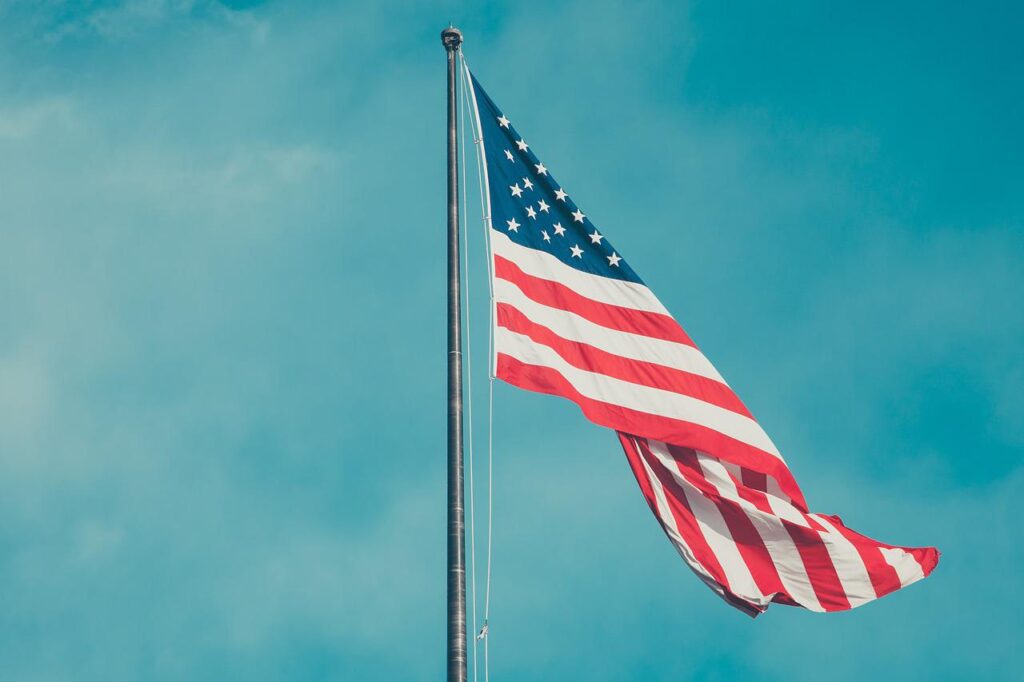 Flag of Japan